Hello visitors! I hope you all are well and as fresh as aloe gel. An unusual greeting indeed! But yes, you read it right. The cosmetic product market occupies all the products consumers might need. Products with organic ingredients like APOLLO ALOE VERA GEL. And with chemical contents.
The consumer chooses the product according to what they want. The question is – do the consumers know their wants? Or is the market providing us with our wants? Is the quality being compromised behind brand names? The measure of the quality of products now depends on the brand.
Replacements for different organic products are available in the market. But do we really need an artificial replacement for every requirement?
NATURAL SKINCARE WITH APOLLO ALOE VERA GEL
In present days, no one has the time to achieve skincare naturally. But do you know what's less time taking and more effective? Natural products like Aloe Vera gel. Aloe gel is a complete all-purpose product for all your skincare needs. Here are some of the benefits that explain the use of Aloe gel as an important factor in skincare:
MAINTAIN SKIN HYDRATION WITH APOLLO ALOE VERA GEL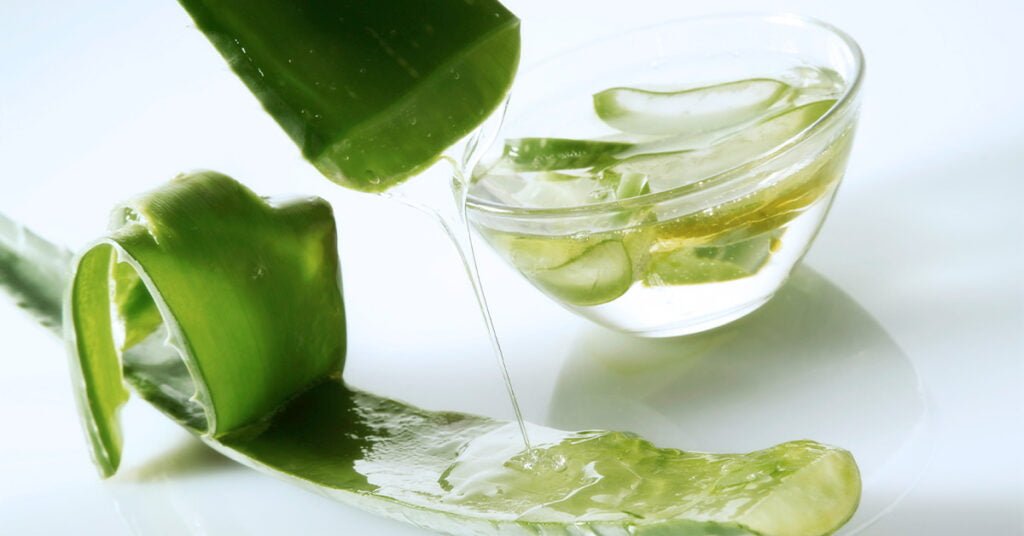 Hydration plays a very important role in our lives. Both our body as well as our skin requires proper hydration. Our body needs hydration for the healthy functioning of the body parts. Consumption of water and food with high water content satisfy such hydration needs. Similarly, our skin needs hydration for keeping it fresh.
It is advisable to wash your face with water at intervals throughout the day. Also, fruits with high water content play an important role. Other than this, the use of aloe gel is beneficial to a large extent in skincare. Aloe gel keeps the skin hydrated. It also reduces skin tightening. It is easy to apply. Apply it to the skin after cleansing. You will experience the results.
CLEANSING
Aloe Vera boosts the blood flow in your skin. It kills off harmful bacteria. Aloe gel reduces redness and irritation. Fresh aloe gel penetrates directly into the deeper layers of the skin. Therefore, aloe gel is an excellent cleanser. It is useful in cleansing the skin daily.
We can include aloe gel in our daily habits. Apply aloe gel at night. Leave the aloe vera gel on the skin overnight. Wash it off in the morning. Dab gently with a towel.
Do not think that leaving aloe gel on the skin promotes wrinkles. It doesn't. It is only helpful for the skin. One can also prepare homemade beauty products with the use of aloe gel.
MOISTURIZING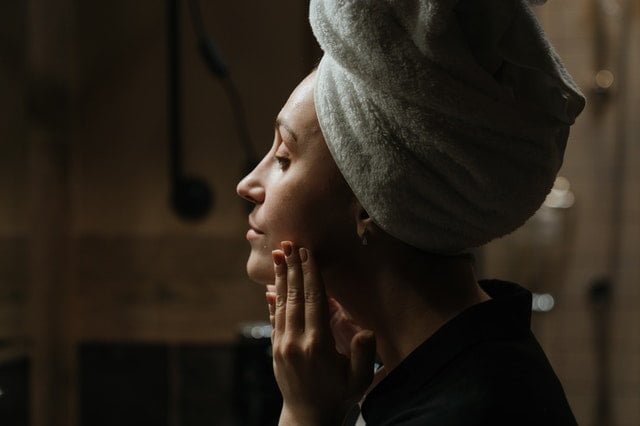 Moisturizing is one factor in skincare that one must not neglect at any cost. Always maintain your skin moisture. Many moisturizers are available in the market these days. We should be careful while buying these. Choose a moisturizer that contains aloe vera gel.
Read the label on the bottle. There is a list of ingredients. Search the use of those ingredients. And buy what seems useful for your skin. Do not let yourself sway by brand names others use.
Especially in summers, it is advisable to keep your skin moist. Moist skin helps you avoid dryness. But that does not mean moisturizing is only for dry skin. Proper moisturizing is equally a requirement even when you have oily skin. To read more about the benefits of moisturizing, visit our daily skincare routine blogs.
USE APOLLO ALOE VERA SKIN GEL AS A PRIMER BEFORE MAKEUP
Addiction to chemical products only worsens your skin, especially those with sensitive skin. Growing up, as we learn about new makeup products, we want to try them. In most cases, it's the teenagers who want to explore makeup.
New products, all bright and shiny, seem attractive to them. We cannot stop them from exploring. At the same time, we do not want them to cause harm to their skin. Products available in the market might be harsh for many skin types.
In such cases, one should replace certain makeup products with their natural substitute. One such product is a primer. Generally, primer is a part of prepping before applying makeup. It acts as a base. There are different brands that manufacture primers.
But this is one area where we can replace a chemical product with something natural. And reduce its cost from our market list too. Aloe gel is beneficial to use as a primer. Apply aloe gel evenly over the face and neck before makeup. And here's a natural and chemical-free base for your skin.
LIP CARE
One of the steps that we overlook in skincare is our lip care. Our lips need care too. Therefore, before choosing a lip care product, one must be aware of what is beneficial for the lips. Always choose a lip balm that contains aloe vera. Use your fingers lightly to dab the lip care on your lips. Regular application of an aloe lip balm makes your lips glossy. Aloe softens lips just as the skin.
HAIRCARE
Hairfall is a common complaint in most cases. There are many reasons responsible for hair fall. Pollution is the top reasons among them. Change in water type, weather, eating habits are other factors affecting your hair and causing hair fall.
Many advertisement in newspaper and television seem confusing. Which product to use? Should I continue my regular shampoo? Should I try the oil they recommend in that TV commercial?
Does the model in the shampoo add use it too? And many questions revolve around your head. It is really difficult to choose or suggest a product among several of them.
But here's what we can do to reduce hair fall. Search the natural products that are safe to use and benefit hair growth. Make a list. And match the ingredients with the ingredients in the bottle of the haircare products available on the market. The top ingredient among them is aloe gel.
Aloe reduces hair fall to a large extent. Besides aloe as a product ingredient, you can also prepare home remedies for hair fall using aloe vera gel at home. Repeat the haircare at least twice a week for better results. Aloe Vera boosts hair growth.
PREVENTS AGING
Skin ageing is inevitable. But we can try to prevent premature skin ageing. According to dermatologists, a major cause of skin ageing is exposure to ultraviolet rays of the sun. The ultraviolet rays break the skin's connective tissue. Exposure to ultraviolet rays also speeds up the natural ageing process.
Protect your skin from the harmful ultraviolet rays of the sun. Apply aloe gel on the tan parts. It prevents the skin from adapting to a rough texture. Aloe prevents wrinkles too.
The use of aloe also prevents loss of elasticity from the skin. Use a sunscreen that contains aloe extracts. Apply the sunscreen on the entire face and reapply it every 3-4 hours. Follow a balanced diet and eat healthy to avoid skin worsening. Avoid smoking. Do not consume alcohol.
CURES ACNE
Aloe Vera contains antioxidants and vitamins. Eating aloe vera gel helps raise the blood antioxidant level. Aloe gel is an extract from the aloe plant. Aloe Vera helps in skin repairing. It also cures many skin disorders.
Applying aloe gel on the acne break out areas helps prevent skin from harmful bacteria. Aloe reduces itching and cures acne. Apply aloe vera gel twice a day for better results.
Aloe vera also claims to be very effective in treating burns, skin diseases and serious skin ailments. Using Aloe vera gel heals the skin. Antiseptic and antimicrobial agents in aloe gel help to attack and reduce the infection.
HOW TO USE APOLLO ALOE VERA GEL?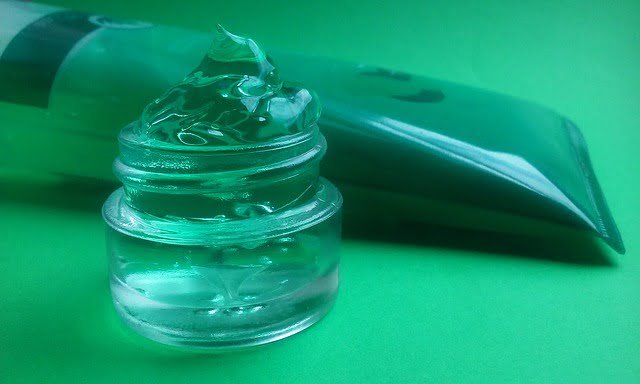 When applying aloe gel on a regular basis, add an Aloe Vera plant to your garden. After all, what would be better than fresh aloe gel directly in your skincare? No doubt, there are other alternatives for natural aloe gel in the market that are chemical-free and safe. Nature fresh Aloe gel is always more effective.
Mix two tablespoon aloe gel with one tablespoon rose water and two three drops of tea tree oil. Apply the paste all over your face. Carefully apply aloe vera gel under your eyes. Aloe gel is effective in treating dark circles. Continue only if it suits your skin.
Leave the paste on your skin for fifteen to twenty minutes and wash it off. Dab your face lightly. Next, apply moisturizer while your skin is still a little moist.
For better results, apply aloe gel before bedtime. Leave the gel overnight and wash it off in the morning. In case of pigmentation, you can also apply aloe gel in the area where there is pigmentation before bedtime. Wash it off with warm water when you wake up.
Using natural aloe vera is good in every aspect. Scoop the aloe gel out of the leaves of the aloe plant and use it. If you do not have an aloe plant at home, be careful that you purchase pure aloe vera.
Hope you all like it. If you want to ask any queries or suggestion related to above content. Feel free to contact us, join us on instagram https://www.instagram.com/anything_at_one/
If you want this blog in video have a look on this
you can check our more blog CLICK HERE