Hello visitors! Stepping up to the second blog in our series, let's test some of our basic knowledge. In this blog we will tell you all about KONSTANTIN STANISLAVSKI – FATHER OF NATURAL ACTING. As actors, some facts, terms, and names must be well aware. We know how vital are impressions at the auditions for an actor. They say, "one should practice walking in the shoes wearing which they are going to enter a room." Such is the essence of an actor's actions at the auditions.
WHAT YOU NEED TO KNOW!
An audition is not all about delivering dialogues, scripts, and monologues. Theoretical knowledge of basic acting terms and facts also plays an important role, and lack of the same can sometimes ruin your first impression, which is not a positive sign. As a person who competes or participates in an audition, you ought to face questions of theoretical knowledge too.
Let's begin with a situation. Say the auditioner asks you to name the father of natural acting? Or tell something about his life? Give a brief description of his works? Name a book he has written?
STANISLAVSKI – FATHER OF NATURAL ACTING
In full, Konstantin Sergeyevich Stanislavski (or Stanislavski) is the father of natural acting.
He was born on January 5, 1863.
His birth place is Moscow, Russia.
It is in the record that his real name was Konstantin Sergeyevich Alekseyev.
It was his choice to use the name "Stanislavski" as his stage.
His performances were a secret from his parents until the revolutionary movement.
August 7, 1938, marks his death.
Though, he still lives through his works.
His accomplishments in the field of acting are never-ending.
WORKS OF STANISLAVSKI
Stanislavski is famous for his focus on real and natural acting.
The much successful career of Stanislavski starts as a Russian Theatre Practitioner.
At the age of 33, Stanislavski opens MAT (Moscow Art Theatre).
Another fantastic event is the 18 hours of conversation by Stanislavski following the idea of opening MAT.
This event is famous as the "18 hours legendary conversation".
September 18, 1922, marks the date Stanislavski starts performing theatre in Europe.
Eventually, Prague, Zagreb, Berlin, and Paris witnessed his works as he performed over places in Europe.
Later, Stanislavski started teaching his methods to actors in the US in 1923.
One of his accomplishments as a teacher is students like Lee Strasberg.
Lee Strasberg's techniques are also well known for actors.
TECHNIQUES OF STANISLAVSKI FOR NATURAL ACTING
Stanislavski's techniques are the basic concepts that one needs to follow to master their skills in acting. Actors around the world use Stanislavski's techniques to make their performances naturalistic, and these techniques help in creating real emotions and beliefs in the role.
MAGIC OF TECHNIQUE
The primary method of acting by Stanislavski is asking one's self questions. Questioning yourself makes you observant so that you can evaluate your reaction according to the situation. It stimulates an actor's ability. Also, it becomes easier to play the role of any specific character.
'What would I do if I was in this situation?' is the primary question one can ask oneself. Popularly the "magic if" technique requires the actor to imagine himself in the character's situation. This works like magic and improves your quality of character presence. You know better about the demands of your personality. Thus, your character comes out with much realism.
THE 5 W's TECHNIQUE FOR NATURAL ACTING
The power of questions to better understand the character stands firm in all acting techniques. The five W's stand for the following:
WHO
"Who is the character?"
When you decide to fit in the shoes of a character, you must understand the character first. The main point that holds importance while slipping into a character is knowing the individuality of your role. Knowing the personal history of the character also stands as the base of understanding the character's personality.
WHEN
"When does it take place?"
You must know the time frame in which your character lives. This helps to understand the psychological situation of your personality. Thus, it can satisfy the most essential criteria of forming a connection with your character.
WHERE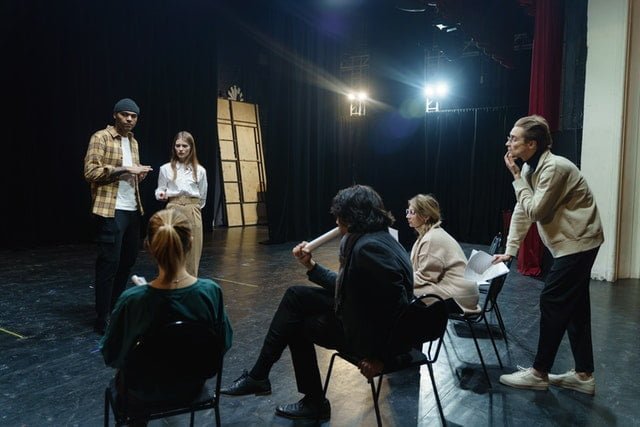 "Where does it take place?"
The location and place where the scene takes place is a factor too. As an actor, it provides you with the power of visualization. Visual events improve the quality of realism in one's performance.
WHY
"Why did it happen?"
The 'why' in these W's define the motivation behind the scene. Unless you know the cause of the happening, an actual emotion may not come out. This is the only way you can stimulate a reaction base on the actual event that takes place.
WHAT
"What does take place?"
By questioning this, you can also discover what conflict you might come across in your inner self. When you enact a specific character, it is compulsory that you connect yourself with the background and plot. It is essential to know what accompanies the severity of a particular condition.
There is a long list of Stanislavski's methods and techniques in acting. Many character actors also use his techniques. Further, he has also written many books on acting methods. Among them, the most famous book is 'An Actor Prepares.'
STANISLAVSKI'S THREE BOOKS (OR THE TRI-BIBLE)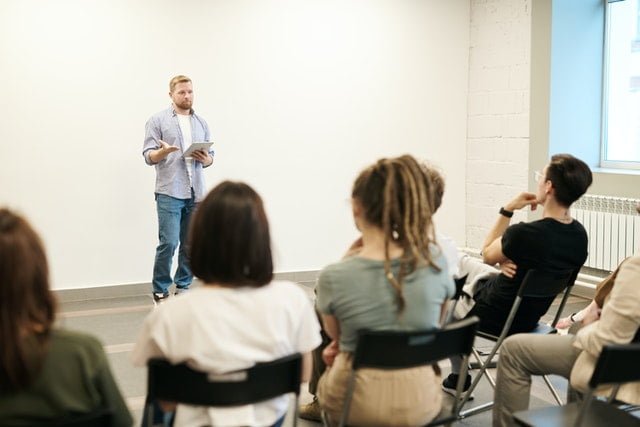 Stanislavski's methods and techniques are effective for all types of actors to a great extent. Especially when it comes to realism in acting, his methods have an influence that none can match. Therefore, to understand acting better, it is always advisable to note that one must read Stanislavski's three books. These books comprise Stanislavski's approach to acting. One can consider them as the tri- Bible for actors:
An Actor Prepares
Building A Character
Creating A Role
The three books offer a detailed analysis of each of its techniques and methods of Stanislavski. The wise explanations of the concepts are both easy to understand and valuable in infinite ways. You can learn better how to approach any character. So the minute details of a character to your presence in the scene create a mark on your performance.
ELEMENTS OF STANISLAVSKI'S TECHNIQUES FOR NATURAL ACTING
Last but not least, any process of learning requires the understanding of the basics first. Now, as you who was Stanislavski, it is equally important to know the elements his works introduce to us. Through Stanislavski's works, we come across some ideas suitable for all times in the field of acting that actors must know.
The most important way in which you can understand Stanislavski's ideas is by learning the seven basic techniques. These seven techniques by Stanislavski are the seven pillars of acting. They are the base of his ideas and conceptualization of acting.
AN INTRODUCTION TO THE 7 PILLARS OF ACTING
Thus, to make your understanding and approach to acting better, we'll come up with the seven pillars of performing in our next blog. It benefits actors at all stages of learning. If you learn the pillars, in brief, you get a description of the essential tools in acting too. Eventually, you will understand why knowing the ideals of Stanislavski's life and works is meaningful.
I hope you enjoy the theoretical session as much and learn some new facts. These sessions are not just crucial for helping you in growing your knowledge as an actor but play an essential part in auditions too. Also, an actor must be well-read about the personalities that set the inspiration for others in this creative field. To read more about the seven pillars of acting, visit our next blog.
Also subscribe to our YouTube channel for more. Don't forget to press the bell icon on YouTube to get notifications of new videos. Read our previous blog to know which is a guide for beginners in acting. For suggestions, comment us what you think we should come up with. You can also drop your questions and queries in the comments section.
Hope the above information about ACTING TIPS FOR BEGINNERS is useful. If you want to ask any queries or suggestion related to above content. Feel free to contact us, join us on instagram https://www.instagram.com/anything_at_one/
you can check our more blog CLICK HERE