Hey! foodies, A warm welcome to you all in our another blog. So I'm with my new blog here. In this blog we will tell you that HOW TO MAKE NEW YEAR SPECIAL WITH WAFFLE. As we all know that NEW YEAR is on the way and we all prefer sweet dish on the eve of NEW YEAR, for example cake or bakery item. So I'm giving you a WAFFLE treat.
Through my blog my experience and a waffle in a new way. Lately I have noticed that we are going through some ups and down in our day to day life. We are facing problem related to work, family and with are personal problems. So to deal with these problems only one thing is going to change your mood. That is 'food' and the best is "desserts".
Try this amazing waffles on the occasion of NEW YEAR. And that will make your day. Apart from all the problems in our life, we know 'we need some wiped cream on our plain bread',. So continue with me and I'll have you some amazing food and desserts in your way.
NEW YEAR SPECIAL WITH THE BELGIUM WAFFLE :-
Today I'm blogging some amazing waffles. Actually a few days ago I went to this awesome place called "The Belgium waffle" in Patna. I'll give you the address to u all where this good place is! This place is located in shop no.21 Jagdish Lok apartment west Boring canal road Patna Bihar. They have branches as well but the main branch is in boring road.
If you are living in Boring road then you are always welcome to this waffle place. Even if you are far from this place, not to worry you can easily find it on google maps. Google map is pretty correct. If you are in Patna. It does not matter how far this place is from your home. You can't resist this amazing waffles. You have to try this by calling a cab or its good if you have your own car. Just take a ride to this place.
Its my absolute favourite and go to place. Here is my favourite blog. While I'm blogging this I'm too excited to share with you people. Let's get started!
RECIPE OR BRIEF ABOUT WAFFLE:-
And now, I'll share with you some mouthwatering waffles that they provide in context with NEW YEAR. Although they have so many variety my absolute go to waffle and that I tried was "CHOCOLATE WAFFLE''. This waffle had a great taste and a very good texture, which was just inviting. So I enjoyed the waffle pretty much. Thus here I am to give you a brief recipe idea so you'll too can get to taste this amazing waffle. And here we go!
They use refined flour for the crust. It depends upon your waffle if u order a multigrain or a simple crust. Then they use multigrain flour for the base. After that they make a thick batter because 'Batter maters' . Milk is added to the batter, then some castor sugar, coco powder. Now they just mix it well. At last they put the batter into an iron waffle machine and cook or bake it for about 10 to 15 minutes.
After the base is ready. They cut the waffles in shape (you can cut it as per your present shape). After cutting it they plate it. First they put baked waffles, then brush it with sugar syrup. And with the help of piping machine they apply whipped cream on the corners of the waffle. Followed placing few scopes of chocolate ice cream on the base. Then they slowly pour hot chocolate into the chocolate icecream. According to your taste. And for garnishing they sprinkle some chocochip and fried strawberry on the top. The waffle is ready to be served
You can choose your garnish as per your mood. Replace the chocochip to either dryfruits or anything else. you are free to order what you need in your garnishing. They use fresh cream from their own shop. And everything they use is fresh and pure.
CALORIE METER:-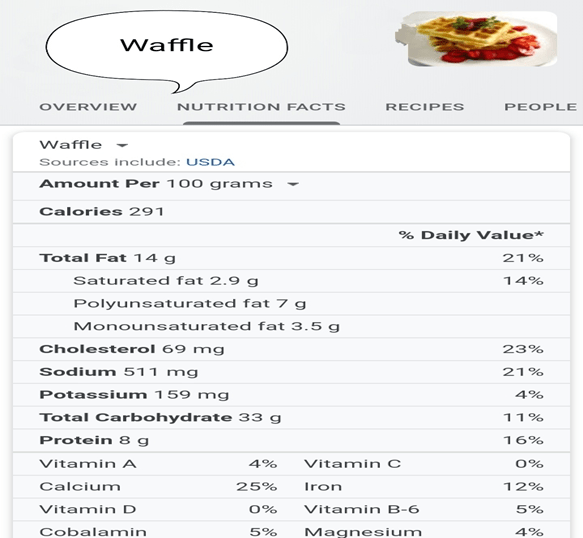 So this was all about my favourite CHOCOLATE WAFFLE. How I observed this super tasty and amazing waffle. I'll put a calorie check below so you can easily check the calories. How much you have to increase your ingredient. Or might be its helpful for your diet chart also.
You cannot imagine how it looks and taste. Until you have tried it. You must visit this place. Okay this was all about my waffle plate. As I have already mentioned that they have huge varieties of waffles. According to you and your child's taste.
The best part of this shop is they serve pure veg waffles. So don't worry my vegetarian friends. You can also enjoy their very tasty waffles. I am also a vegetarian that's why this is my favourite place
FACTS ABOUT THIS PLACE:-
Now I'm going to share something interesting about this place. That they use their fresh ingredients. Which is made in their shop. For example the flour they use, cookies they bake, fresh creams, chocochips, fresh fruits and many more things. Now about this place they suppose to run this shop from very long time. They use an original way to prepare their waffles. The owner of this place shared a story. As we know that we cannot change anything from original. They use old style to make it .Such as iron tools for baking the waffles. It makes the waffle good and tasty.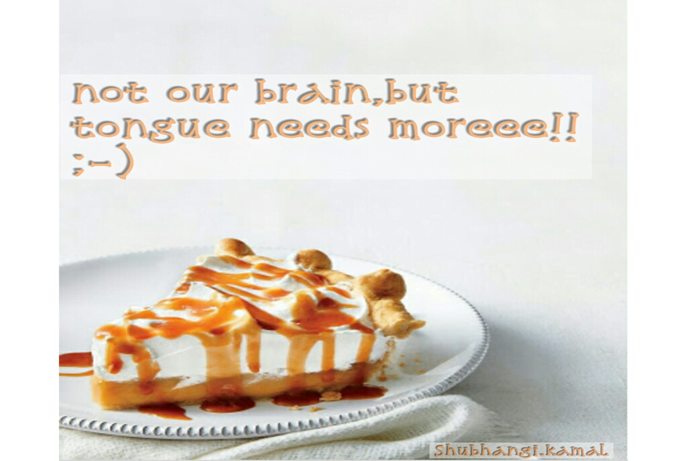 This is an original way to make waffles. This make your waffle perfect. 'If you are making something with their original method then it stay longer weather its in your mind or in your mouth'. This is the special thing of this place 'The Belgium waffle'. They don't loose their originality.
They have shown their originality in the plate. Which is full of waffles and flavours. The vibe of this place was very good. The place is not too big, its normal in size. Some basic interior design which gives you a good feeling of peace.
A feeling that make your interest to only focusing into your plate of waffle. They give comforts to all the generations. Their service was good enough and that makes the place perfect. They delever also at your door step.
So my foodies this is all about my experience in this awesome place 'The Belgium waffle'. I'm glad to share with you people my favourite waffle 'chocolate waffle'. Kind of short recipe, their quality, about this place. And from where it come. I have shared all the important key words regarding waffles. 'The Belgium waffle' which make your mood to surely visit this place!Lastly I want to say. "It doesn't matter you are a veg or nonveg person, desserts are the main member of both the family''. So I hope you guys enjoyed my blog. And love my way to share this very delicious experience. Please visit this place. And last but not the least "always be a foodie with healthy state of mind and body too''.
Hope the above information are useful. If you want to ask any queries or suggestion related to above content. Feel free to contact us, join us on instagram https://www.instagram.com/anything_at_one/
you can check our more blogs CLICK HERE
THANKYOU!