The winters are back in India, and so is the question in everyone's mind: Is one of the world's biggest economies going to face another lockdown? 
In this blog, we will be looking at the rising cases of the Omicron virus in India. The possibilities of our country going into another significant lockdown in this January-March interval, as has been the case in the past two years.
WHAT IS OMICRON?
First of all, if you are not fully aware of this Omicron Virus. It would be beneficial for you if you go and read the previous blog published on our website about the same. The link to that blog can be found beneath this one. 
THE INFAMOUS RESURGENCE ONCE AGAIN
India is seeing a resurgence in covid cases across the country. On Monday (April 3), 33,750 new Covid-19 cases and 123 deaths were reported. With 10,846 recoveries, the number of active instances stood at 1,45,582. The number of Omicron cases is also increasing and has touched 1,892, with the highest number of cases in Maharashtra (568).
STATE GOVERNMENTS ARE LOOKING ALERT THIS TIME
Looking at this current scenario, multiple state governments are starting to implement night curfews. Other safety measure rules, which were found missing when India was hit with the second wave last year.
The Punjab government has decided to impose a night curfew from 10 pm to 5 am in the state, excluding essential services. All educational institutes shall remain closed while the online classes will go on. Among other restrictions, bars, cinemas halls, malls, restaurants, and spas will operate to 50 percent capacity.
Odisha also recorded the highest single-day jump in Covid-19 cases in over three months on Tuesday as 680 more people tested positive. The daily positivity rate is surging to 1.31 percent from 0.77 percent a day ago. While 119 children, or 17.5 percent of the new cases, were positive in the past 24 hours. And looking at the stringent steps that the Odisha government has taken against covid issues in the last two years. We might expect curfews and closing of schools and universities.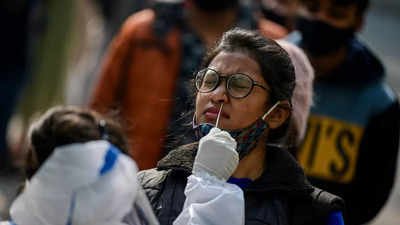 Delhi government on Tuesday has also decided to implement a weekend curfew in the national capital, following a meeting by the Delhi Disaster Management Authority. The seating capacity in the metro and buses is now 100 to avoid crowding at stops.
Karnataka Health Minister Dr. K Sudhakar has also said, "Taking special steps in Bengaluru has become very necessary. Bengaluru is an epicenter. It was an epicenter in the first and second waves, and it will be the epicenter during the third wave as well," Sudhakar told reporters. Explaining why Bengaluru takes specific steps, he said the city has an international airport where many people arrive from abroad. 
MAHARASTRA IS ONCE AGAIN THE EPICENTER
The highest number of cases of Omicron has been recorded in Maharashtra (568). It is looking quite probable that the state might again become the epicenter of Omicron cases in the country.
The Highest number of active cases are in Maharashtra. Kishori Pednekar, said that if the daily Covid-19 cases here cross the 20,000-mark A lockdown will impose in the city as per the Union government's rules.
Talking to reporters at her office in the Brihan mumbai Municipal Corporation (BMC) headquarters. Pednekar advised the citizens to wear triple-layer masks while traveling in public buses and local trains. She also appealing to them to get vaccination at the earliest. Follow all Covid-19-related standard operating procedures.
NOT OMICRON-SHIELDED EVEN AFTER VACCINATION?
If we look at the reports coming in from Haryana, then at least 63 Omicron variant cases until January 2. According to the state health department, out of these, at least 58 patients were fully vaccinated, and only five were un-vaccinated. This shows that even those who have taken both doses are prone to Omicron, which is why we are witnessing these night curfews across the states.
In an interview given to The Indian Express, Dr. Dhruv Chaudhary, Haryana's nodal officer for Covid-19, said, "It is nothing unusual. It is the same pattern that we have witnessed in South Africa and subsequently in the United Kingdom. The vaccines that we are using, give you immunity; but they do not give you sterile immunity. So, the vaccinations do provide a cover and give an immunity boost. However, if the virus changes its characteristics as Omicron did, it does tend to escape the vaccination-induced immunity in certain cases."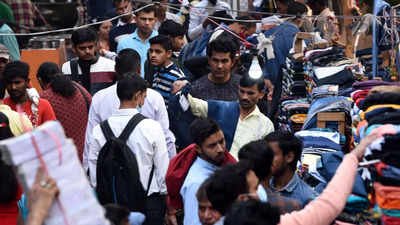 ACTUAL CONDITION MUCH WORSE THAN IT SEEMS?
According to an NDTV report, the ground reality of these cases is much worse than as what is in front of us as numbers. While the official number of Omicron cases in India an estimation of nearly 1500, in reality. It could be more than 10 times that – as high as 18,000 – with the number shooting up every day. The reason is the poor testing facilities in most parts of the country.
ANOTHER LOCKDOWN?
Looking at the current scenario, "Complete Lockdown" will not be the apt word for the future. A nationwide lockdown may not happen because state governments have the power to implement rules and regulations per their region's conditions.
However, we might see a lot of night curfews and other preventive steps in each of our areas. If the situation gets worse, a lockdown will be inevitable.
This blog might have been slightly frightening for you, so that we will be leaving you here with a piece of good news. The good news is that Omicron causes less severe infections than Delta. And a higher percentage of Delta patients are currently in hospitals with a higher rate of deaths than Omicron. But it does spread faster than Delta.
So all you need to do is wear masks, go outside only if it's very imperative. Take care of yourself and your family. I hope you found the blog informative. KEEP READING 🙂
Let us know if I missed out on some points. Hope you enjoyed reading this blog. If you want to ask any queries or suggestions related to the above content. Feel free to contact us, join us on Instagram https://www.instagram.com/anything_at_one/
you can check our more blog CLICK HERE
Thank you.