Hello everybody, a warm welcome to all my visitors to my blog. I hope you all are healthy and doing well. So today's topic of my blog is, 12 best places in India to visit? In this, you will know the best place in India according to your thought of traveling, whether you are a spiritual person, a religious person, or a group of youngsters whose only reason for traveling is chilling and relaxing.
You will fulfill all your bucket lists of travelling. I know what travelling means to some people. Without travelling they can't even think to live. Some of you are travel for your earnings, some are for documentaries, exploring things, wildlife, and many more. Im going to share all the information regarding the place you visit in India. So, stick to this blog, and you will know the best of Indian and Indian cultures.
Why visit India?
Okay, so many of you things that why should we add India to our list of travelling, some of you also think India is a backward and under developing country, not rich as other developed countries and there were no good places to visit. If you are of this category of people.
This blog is especially for those who things India is not fit for their traveling destination. Read this blog for all your myths about India.
India is one of the oldest civilizations globally, with a rich cultural heritage and a kaleidoscopic variety. India has a big mystery of Indian culture and Indian history. People all around the world don't even think of the Indian culture and the ethics of India.
India stands apart from the rest of Asia, as they have a rich culture in every corner of India, every state has its own story to tell, and you will love all the stories of every single roof of the house.
India has so many places to visit im going to share some best of Indian places that will blow your mind. And remove all the toxicity regarding your view of Indian places.
New Delhi.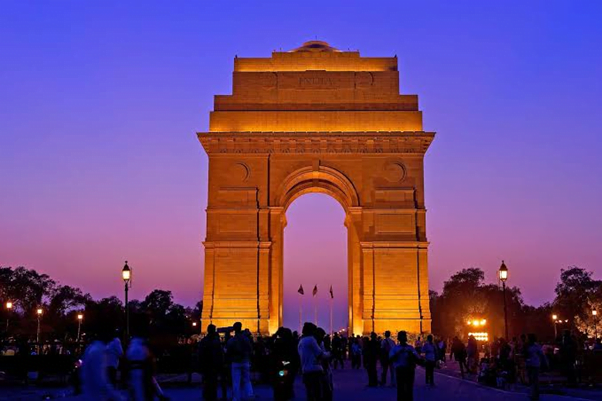 So starting with the capital of India, New Delhi, previously Delhi is the capital but now New Delhi. This place is mainly famous for all India's government activity as this is India's capital. New Delhi has the parliament of India and the Supreme court also.
New Delhi is a very historical place as the first ruler of India is from New Delhi, the "Mughals." They built so many monuments. One reason tourists visit monuments such as India gate is very famous, Red fort, Qutub Minar, etc.
New Delhi has tons of variety in foods, but people mostly find street food in Delhi.
You can surely visit New Delhi for explorings things like old buildings, famous monuments, about Indian constitution, foods, New Delhi has it all.
Darjeeling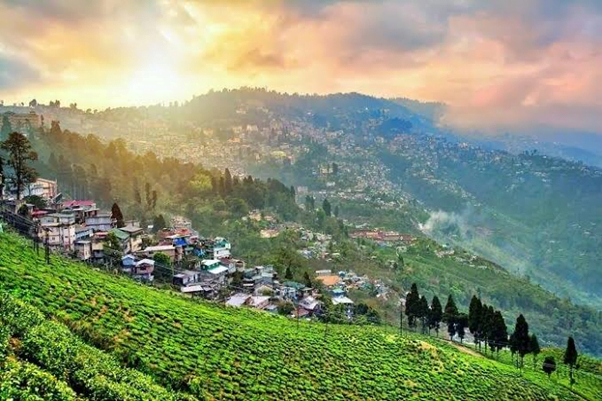 What do you think when you heard the word "heaven," the place where your soul feels peace from inside. Darjeeling gives you that satisfaction of peace, Darjeeling with snow-capped Khangchendzonga mountain is the best view ever. You feel instantly relaxed. In India doesn't get much better than what you'll discover in Darjeeling.
One of the most popular things to do in Darjeeling is taking a ride on the Darjeeling Himalayan Railway. The 140-year-old "Toy Train" takes you on two-hour fun rides from the main town Darjeeling to Ghum. This is one of the most scenic train rides in the world.
Darjeeling is also famous for its tea valleys. You are going to love the taste of every variety of tea. It has a well-designed house, a beautifully arranged house in the mountains.
Hill stations that will swing your mind and also great areas for photoshoots.
Mumbai.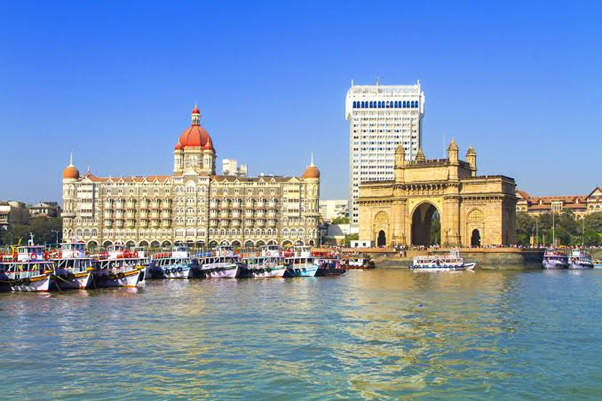 Mumbai is one of the most popular and biggest cities also the biggest metropolis. It is called as film city of India as Bollywood is established in Mumbai. Mumbai, previously known as Bombay.
You will find a very delicious Maharashtrian cosine, and if you are a Bollywood or an entertainment lover person, you have to visit Mumbai. There were also some good beaches, like Juhu, marine drive, you will love these beaches.
The taj hotel expensive hotel in Mumbai. This is a 7-star hotel so that you can enjoy the seven continent food easily. There were some famous monuments in Mumbai, such as Chhatrapati Shivaji terminus, town hall, the gateway of India, and many more.
As I told you earlier, Mumbai is a film city in India, and most of the famous personality or film actors are in Mumbai, so you have an opportunity to meet your favorite actors if you visit Mumbai.
So this was a brief about Mumbai city, this city has much more things to share with you people. So please visit Mumbai ones.
Jaipur- the pink city of India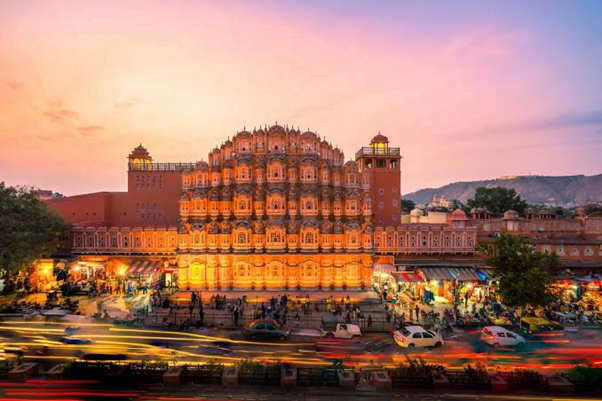 So, Rajesthan's beautiful pink city Jaipur. This city gives you a stronghold of a clan of rulers, series of forts, and historical places. You might be wondering why Jaipur is called a pink city of India? A romantic dusty pink hue has defined the city since 1876, so it was painted pink to welcome Queen Victoria's husband, Prince Albert.
This is a short description of why this city is called a pink city. This gives a special vibe of culture, food, and especially oxidized ornaments. If you are a jewelry lover, then Jaipur has it all. They use mostly oxidized jewels as these jewels are one of the rituals of Jaipur.
Jaipur architecture may have been ancient, but its execution is modern. This is Jaipur. Would you please visit this place for a more ancient and religious tour?
Goa.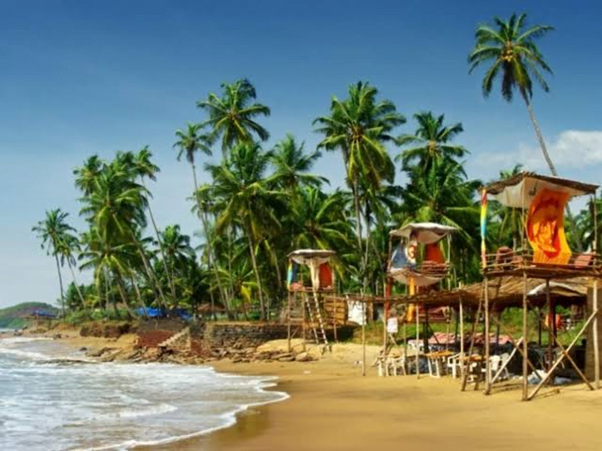 Goa, this place is famous for beaches and place of worships especially Christians. It is very small cum very attractive place as it attracts most of the tourists towards their religious yet modern culture.
Goa is also famous for its Asian foods and kinds of seafood. As the beaches surround this place, they have a huge variety of kinds of seafood.
Goa is a perfect destination for your parties like a bachelor party, teens party, etc. The largest beach in Goa is Calangute beach. It is also affectionately famous as the "queen of beaches."
It is among the top 10 beaches globally, isn't it enough to attract the tourist and especially the summer cum beach lover. Yes, so you have to visit goa if you are in India for amazing foods, beers, parties.
KOLKATA.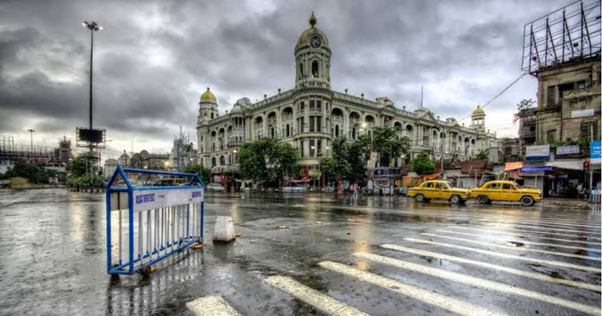 Kolkata the place of grand colonial architecture, art galleries, poetry, cultural festivals. It is a place of Bengali people. The people of Bengal are the most religious people. They are devotional toward their culture very purely.
The most famous festival of Kolkata is "Durga puja,. They make a huge statue of goddess Durga on that occasion. So if you are also devotional towards to religion, you should visit Kolkata.
Kolkata is not only famous for religious things but also for food, especially "sweets." Their famous sweet dish is Rasogulla & sondesh. The chief ingredient in these sweet is pure cow milk. You are going to love their food.
Kolkata is a very old city as they still have an old railway system in some places, which the British traders in India started.
They have such an interesting monument, and Kolkata is famous for the great Victoria memorial garden. This Victoria memorial garden has all the history or past of "Queen Victoria" or the city Kolkata. This lace is very antique and beautiful.
Varanasi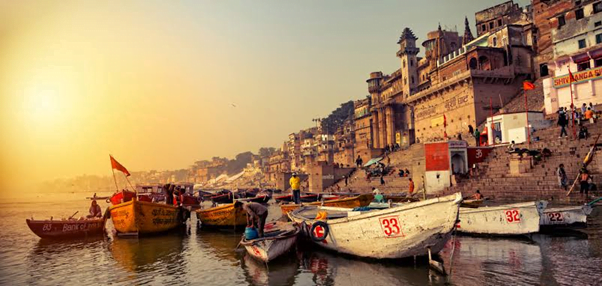 Varanasi another beautiful and very religious place. It also known as 'Banaras,' situated in utter- Pradesh. Varanasi a sacred Ganges river city with some 2000 Hindu temples, including Kashi Vishwanath and Ramnagar Fort.
Varanasi is also a very old and cultural city of India. The people of Banaras are very religious. Tourists arrive Varanasi especially for seeing the "Ghats,". One can witness beautiful decoration by the religious people of those particular ghats.
Varanasi is very basic in their food menu, but they were very delicious as they use the perfect blend of spices. Varanasi is famous for their temples. These temples attract the tourists most.
Chennai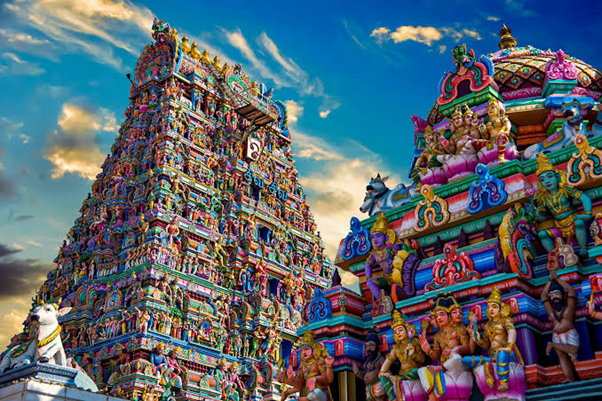 Chennai the city where classical music forms and the art of music, folk dance. This place is in Tamil Nadu ( South), popularly madras. Chennai is one of the largest cultural, economic, and educational centers of south India.
They have a very delicious range of south Indian foods, the specialty of Chennai. Chennai is famous for its monuments. The Portuguese traders made have a unique way of architecture.
Tourists visit Chennai for their traditional, classic music and very famous folk dances.
Chennai is one of the most educated cities of India as they have so many private colleges in every field of education.
Chennai has a very beautiful nature, as this place has mainly coastal areas where the rainy season is active. So visit Chennai to explore music, dance, education, and enjoyment in holy places.
Shimla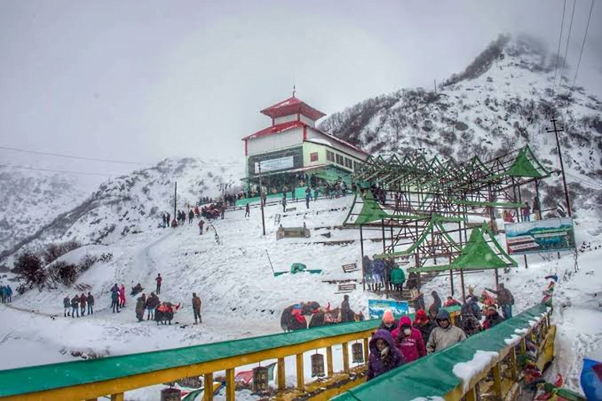 Shimla another attractive place for tourists, as it is famous for its hill station in India. It is the capital state of Himachal Pradesh.
It is a beautiful and the most visited hill station in India. You can visit Shimla during any season because Shimla always has pleasant weather for you. You can admire the snow-capped mountains and valleys.
Ice skating, skiing is also famous in Shimla you can enjoy ice-skating and snow fighting as well. So, visit Shimla once.
Agra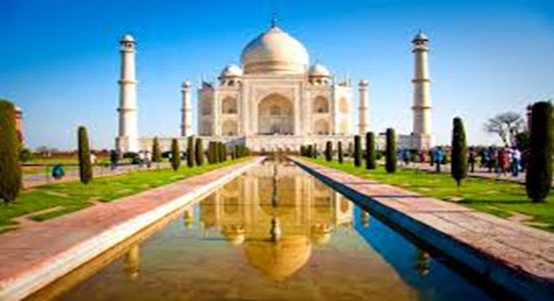 Agra is one of the famous tourist destinations in India. This place is popular for being home to one of the world's seven wonders. Agra has the very beautiful and famous TAJ MAHAL.
People came to Agra for the Taj Mahal, the best monument structured by the MUGHALS in the 16th century. And still, this is a beauty of an Indian monument.
This place will give the detailed history of the Muslim empire (Mughals) of the early 16th century. Apart from the monument, Agra has many more things to share with you people, so visit Agra for more about this place.
AMRITSAR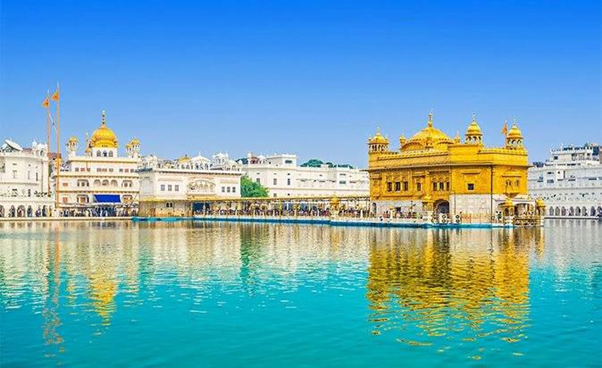 Are you a gold lover? If yes, then Amritsar gives you a vibe of pure gold as Amritsar is famous for GOLDEN TEMPLE, as this temple is made up of pure gold in the memory of "Guru Nanak dev."
Tourists were attracted to places because of the Golden temple. Amritsar is situated in Punjab. Amritsar is also famous for its Gurudwara foods which are commonly called "lungers" in India.
You feel very familiar because the people of Amritsar (Punjab) are very kind and warm-hearted. So, you can add Amritsar to your bucket list.
Bengaluru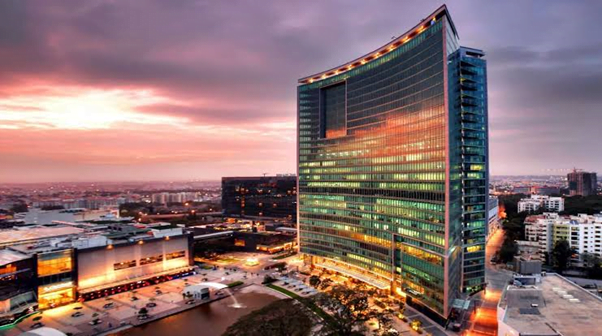 Bengaluru is the capital of India's southern Karnataka state. It is famous for its technology as the center of India's high-tech industry is in Bengaluru.
Bengaluru is also known for its parks and nightlife. This makes Bengaluru beautiful for the tourist came to India.
You might be shocked after knowing the history of this place, as in the early 18th century was a settlement around a mud fort. This isn't a very developed city, but now Bengaluru is known for its high technology. This place gives a vibe of upcoming modern India.
They have huge buildings, the best use of technology, and more interesting things you will enjoy for sure. So visit Bengaluru to experience the technology and the beauty of this place.
Okay, so this was all about my blog, the 11 best places to visit in India. I guess you feel connected to these very epic and best places of India. These were just 12 places I've mentioned. India has many more best places to visit if you want to know more best places in India, comment below.
India always has a warm heart towards their tourist that's why India says "Vasudhaiva-Kutumbakam" that means "the world is one family."
Hope the above information are useful. If you want to ask any queries or suggestion related to above content. Feel free to contact us, join us on instagram https://www.instagram.com/anything_at_one/
you can also check our more blog CLICK HERE
THANKYOU!