Hello everybody, I hope you all are doing well. Welcome to another blog. This blog is different from my previous blogs. As you read the heading MOST HAUNTED PLACES IN INDIA AND THEIR STORIES, you might know that what kind of blog is this. Are you a horror fan? If it is so then, this blog can make your day.
You've heard all the ghost stories, haunted places around the world. In news articles and movies also. In this very blog, you are going to know about India and its horror stories. I'm going to share Most haunted place in India and their stories. So prepare yourself for this haunted journey of India.
Is India a horror place?
Nowadays, horror is no more haunting people. Horror becomes a trend in every youth. They all wanted to know all about horrors.
Just like every other place, India is very famous for its horror movies and real horror stories. In India, there are not many, but yes, some areas are full of horror thrillers.
In this blog slide, you people are going to know more about HAUNTED PLACES IN INDIA and their stories, from abandoned forts to spooky beaches and especially jungles. I'm listing down some places with more levels to tell—from most horror places to the least one. The list of haunted places in India will give you the chills.
BHANGARH FORT HAUNTED PLACES IN INDIA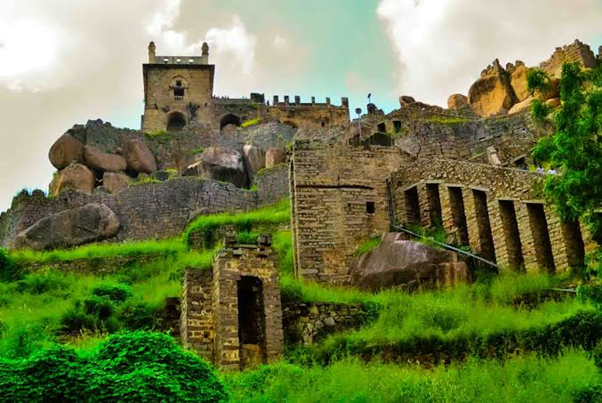 So starting with the most haunted place in India is the Bhangarh Fort. This place is located in the Alwar district of Rajasthan. Bhangarh Fort is a 17th-century fort. This fort is infamous all over India for being the "Most terrible and haunted place in India." People of this place live very far away from the defense because of the numerous ghostly experiences.
Villages have sprung up far away from that fort areas as well. Even the Archaeological Survey of India forbidden the locals and tourists from entering the fort after sunset. The claims that it will be hazardous to go there at night.
Archaeologists and some local priests prove that a negative aura has surrounded the fort. Some different chapping sounds, weird noises, and many more body severing activities. Villagers told that some of the tourists who go at night without following the rule never returned.
The horror history behind this fort is still a mystery. Every people has their own horror story. Some say the fort maker and the fighter's souls are still alive in the defense. This place is very mysterious to understand. But yes, till now, it's the most haunted place in India.
MALCHA MAHAL HAUNTED PLACES IN INDIA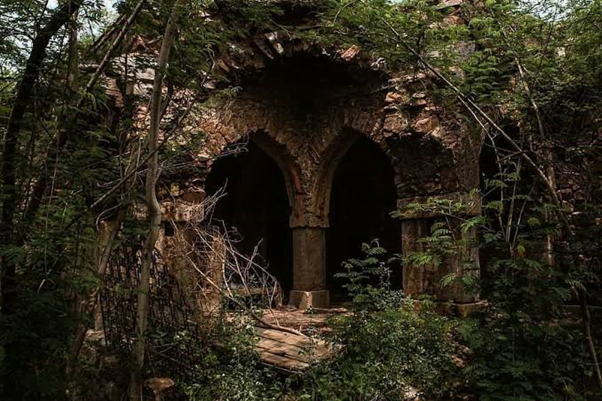 Delhi is a place to several haunted areas like the Sanjay van, the cantonment area, etc. Malcha Mahal is one of them. Im writing about this place because it has the most haunted experience. Malcha Mahal is located in Delhi.
Did You know matcha mahal is a restricted area by the govt? And their locals. Any person who is seen here can be shot dead. Peoples says that there were no ghosts, but the something like hostile powers lives in this house the reason behind this is very sad.
No one is known about this house. It's just a story and experience of some people who claim this place a haunted one. The story dates back to India's freedom when the Malcha Mahal had lost all its glory. Malcha Mahal wa occupied by two members of a royal family of oudhu. This is a very lost story, but people of that say, oudh's royal families are still alive who makes that Mahal haunted.
DUMAS BEACH
HAUNTED PLACES IN INDIA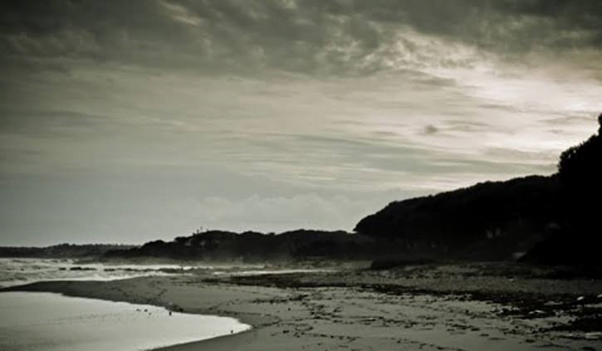 Dumas beach is located in a rural area of Gujarat. This beach is a rural beach along with the Arabian sea southwest city of Surat. Surat is a very popular tourists destination, and Duman's beach is always a fun, mysterious, plus horror place to know. At the same time, this beach must look like home during day time. But it becomes devils paradise after the sun goes down.
Local priest claims that the people who sink in the beach will become demons after their unwanted death. So when sunset happens, they'll all come across the beach.
People who are staying overnight either never came back or had the worst experience to share. For some reason, priests and guards never allow tourists to stay at night.
Agrasen ki Baoli HAUNTED PLACES IN INDIA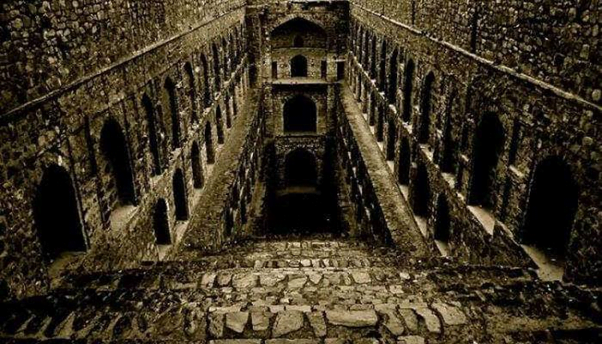 Agrasen ki Baoli is situated in the capital of India which is Delhi. Delhi is known for a lot of things but mostly haunted things. Agrasen ki Baoli is very famous among tourists as this place has so many hidden facts.
There are many stories about Baoli. Some say that this place is haunted at night. The black water of the Baoli has some hypnotic magic that attracts the people, and they jump into it.
Their guards claim that whenever the person jumps into that black water, the level of water goes up—and also becomes darker.
Investigators never agreed with all these ghost stories. They just say it's an illusion or a myth.
There was no proof of this place being haunted. But their local or some stories also make sense of being a haunted place.
Downhill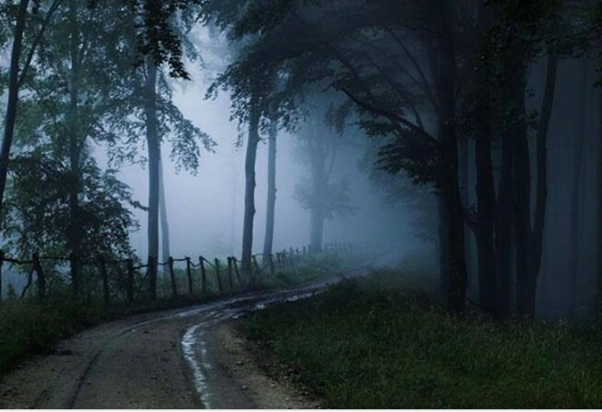 Downhill is the most haunted hill station in India. It is situated in Kurseong, Darjeeling. This downhill is a small hill station known for its beautiful orchid gardens, forests, tea valleys.
This beautiful small path is also a death road, headless ghosts, haunted schools, and real ghosts stories.
Here I tell a bit about a place where ghosts are walking on the streets at night.
This hill station is closed before the sun goes down. People of that area say the ghosts hypnotize the tourists so that they get their souls. No one is talking about the place because of fear.
Downhill, hill station is a perfect example of beauty and the beast as it serves beautiful things in the morning and haunted things at night.
Golconda fort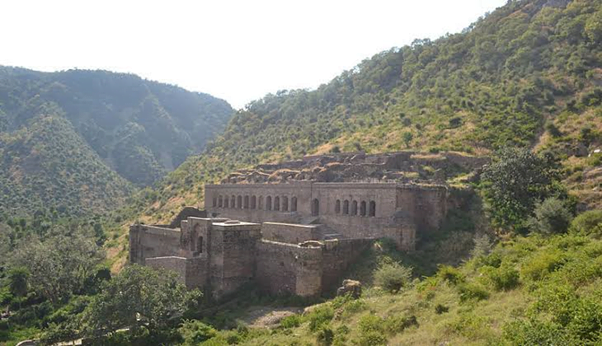 Golconda Fort is a significant historical spot in Hyderabad. This fort has ruined other than a fort. People of Hyderabad reports that there have been paranormal activities.
It is a place of no entry after dark. People who visit at night never came back.
Golconda fort is not a tourist spot as it is sealed by the local people. Because of haunted and fear stories.
There is not much evidence of ghosts, but yes, some stories don't lie.
Kuldhara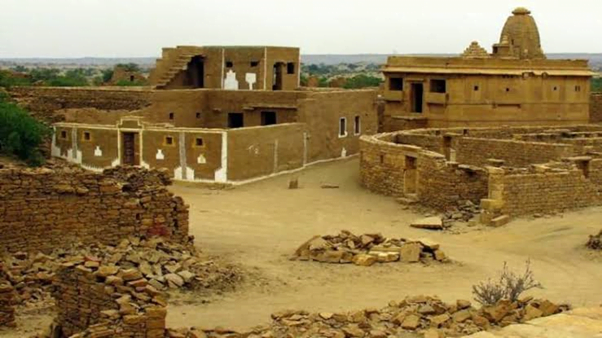 Kuldhara is about 20 kms away from Jaisalmer. It was a small village in the Jaisalmer district. Their peoples are not very frank in behavior with other villagers. Except for Muladhara, all other villages claim that their peoples are not normal. They behave differently.
Kuldhara is said to have been abandoned overnight. So nearby villagers also leave their houses because of fear and horror.
Kuldhara is a ruin now and strictly banned area.
Locals believe it is a cursed place, so it's not safe for tourists and other people.
Okay! Everybody, this was all about the most haunted place in India and their stories. I share some brief horror stories of that particular place. Suppose you are a horror fan, then it's going to straight your spines.
There was not any evidence of real, but some locals and their stories make our mind to believe in. or if it is real then please always be positive in these situations. Because "if there is negativity in that haunted area that makes you believe in positivity out of that area." So believe in your faith and GOD. I hope you like this horror blog. If you people have your ghosts stories so please share.
For more such blogs, contact or follow us on Instagram https://www.instagram.com/anything_at_one/.
Keep reading our blogs and shower some love. You can also even suggest to us on our page the topics for the new content and your queries too. Do check out more blogs, and see you soon in the next blog. Till then, stay tuned for more such stuff.
you can check our more blog CLICK HERE
Thank you for reading