The introduction of 'social media has changed everything. From the slangs, we use the information we receive, everything. Today's generation spends 3 hours daily on these two words. More than 90% of Millennials are there on these platforms and are actively using them.
Then how can these two words be so ordinary? How can these two words be ignored? And most importantly, how can these two words be not analyzed?
When Mark Zuckerberg was working on Facebook.com in 2003, suppose you would have told him that after 16 years, your company will control and shape an individual's thoughts and opinions. I don't think he would have agreed.
Facebook and all other social media networks were introduced to eradicate the lack of opportunities available out there for socializing. Although, these platforms have become way more than a meet and greet place now.
Several new jobs have been created, artists have found a worldwide stage to perform on, and the basic purpose of eradicating the "social gap" between people has also been fulfilled. But on the other hand, this generation has been induced to surrender their thought-making process to the Artificial Intelligence systems.
In this blog, we will be covering many such 'Cures' that social media has provided to the human species while touching upon the 'Curses' it has sprinkled upon us.
WHY SHOULD WE CONTEMPLATE ABOUT SOCIAL MEDIA?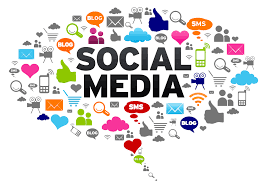 Almost 50% of humans who breathe on this planet use social media in one form or the other, and therefore, the impacts these platforms can have are immense. No one can deny the fact that social networking sites have become way more than social networks.
A large part of the news and information that we consume comes through posts and shares we receive on these platforms. We make our opinions based on the content we see and the type of pages we follow.
Accept it or not, these platforms have become a part of our daily routine and thus, if not a part of us. That is why it is imperative to look at the positives and negatives of social media.
CURES OF SOCIAL MEDIA
There are ample positive sides to social media, and one can't deny that fact. Although it is not possible to list all of them down. Let's go through some of the major cures these platforms have provided us with.
VANDALIZING THE SOCIAL GAP
We all know how difficult it was 30 years down the line to send and receive a message. But today, we send an receive images, videos and even documents in seconds thanks to these media networks.
If a child who has no siblings has learned to socialize, social media might have played a huge role. If cancer diagnosed person can receive medical prescriptions on a 6-inch device, then what could be better than that. In short, these sites have saved a lot of time, energy and relations while, of course, eradicating the communication gap.
A FLOOD OF JOBS ON SOCIAL MEDIA
Today, getting placed in Facebook is a dream job for a software engineer. More than 56,000 employees work on Facebook alone, and this is the flood I am talking about. These websites have opened up so many domains that were not even there 15 years down the line, from Digital Marketing to Cyber Security to Social media managers. They have completely changed the game in the last decade or so.
A WORLDWIDE STAGE TO DANCE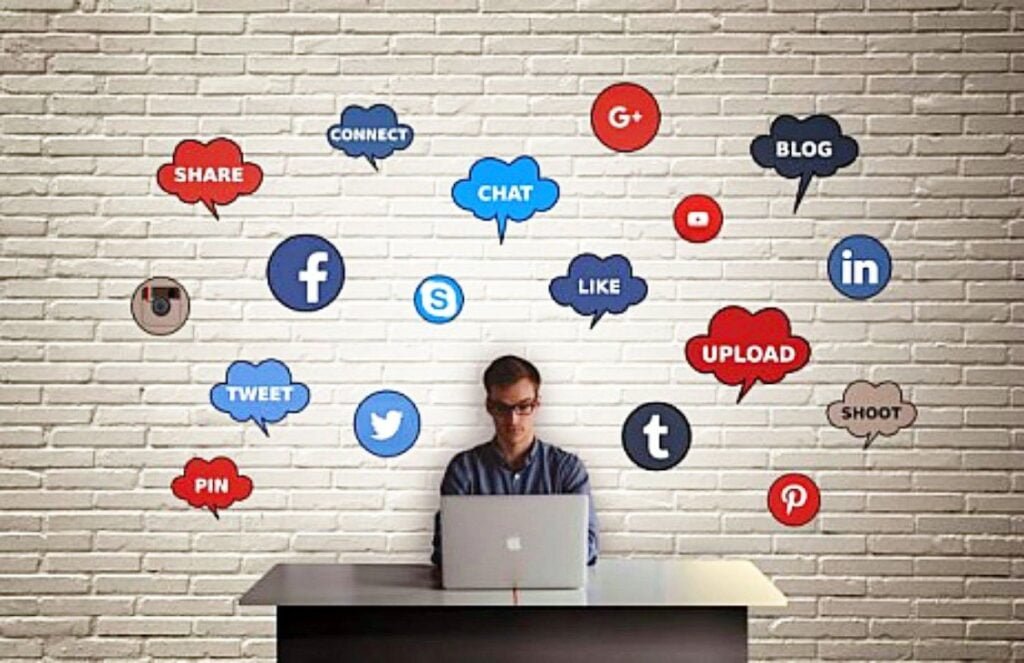 These platforms have provided artists with a worldwide stage, where they can showcase their talent. One needs to be good and consistent in whatever he is doing, and we all know the results. The people we call influencers today were just ordinary kids with extraordinary ideas.
And not only those who are trying to make a name for themselves are using these platforms. Even if you list down all the millionaires/ billionaires in your country. You will find that most of them are on these platforms and exploiting them to the fullest.
A NEW SOURCE OF INFORMATION
If a black person is murdered today in the United States, netizens in India share posts regarding this discriminative act. If the mainstream media doesn't cover the flora burning in the Amazon forest, celebrities speak up, and so do their millions of followers. Social media has given voices to a plethora of unheard people.
CURSES OF SOCIAL MEDIA
Every coin has a flip side, and so does this fairy tale of social media. Let us now have a look at the downside of these multi-million worth companies.
1) THE CONNECT-DISCONNECT GAME
The most ironical impact social media has had is that it has connected us to those who are further away from us, and simultaneously, it has disconnected us from those who live right next to us. We have started counting our social media friends as our real friends and began to detach ourselves from people who really matter in our lives.
2) AN ILLUSION OF STARDOM
I personally see this a lot on a daily basis, especially in the kids who are 14-18 years of age. This might sound offensive, but they post 'not-so-innovative content ' on these platforms, and other 'not-so-busy people start to follow them. The only problem with this is that these platforms make these small kids " feel that they are famous and different". The repercussion of this is that the people start to divert their attention from their studies and shift it more towards these apps.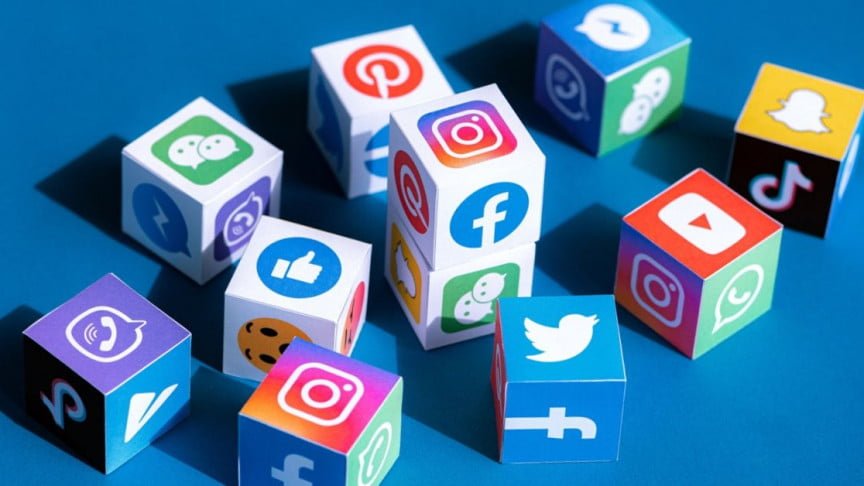 3) CORRECT PIECES OF INFORMATION – REALLY?
The fact is that most things people post on these platforms are more of their opinions and less true facts. And even when the people share the truth, they share the content that matches their opinion. For example- If a person follows a certain political party, then he will never share the information that exposes or defames that party. This is where people get trapped; they befriend people with whom their ideologies match, and therefore, they receive the "filtered information" that supports their ideology while they miss out on the real news.
4) LET MACHINES BE MACHINES
I would really suggest you watch ' The social dilemma' if you haven't. It tells how on these social networks, the algorithms are designed in such a way that they actually control our subconscious minds and treat us like robots. The term 'Artificial Intelligence' sounds really cool, but the truth is that it is being used to make us use these sites more and more so that these tech-giants could earn more profit.
So these were some of the ups and downs of social media. Everything has a positive and a negative side, but the harsh truth is that in the past few years, these platforms have started to dominate our thoughts and our actions more than they should. Using these platforms has no such demerit but letting their algorithm play with your mind and treat you like a robot is certainly not appreciable.
Let us know if I missed out on some points. Hope you enjoyed reading this blog. If you want to ask any queries or suggestions related to the above content. Feel free to contact us, join us on Instagram https://www.instagram.com/anything_at_one/
you can check our more blog CLICK HERE
Thank you.