Hello everyone! I hope everyone is doing well. I guess all of us are excited for this new year. We are all ready to work harder and prove ourselves in 2022. So, here are a few of the profitable business ideas that you can take up to make this year a big hit. 
A business is always a risky choice, and profit and loss are always at a 50% stake. But what if I say that even the government is taking a step forward to promote business.
The government has introduced several schemes to push the citizens to start their businesses. One of them is Pradhan Mantri MUDRA Yojana (PMMY).
Pradhan Mantri MUDRA Yojana (PMMY) is a scheme launched by the Hon'ble Prime Minister on April 8, 2015. It providing loans upto 10 lakh to non-corporate, non-farm small/micro-enterprises. These loans are classified as MUDRA loans under PMMY. These loans are given by Commercial Banks, RRBs to promote profitable business ideas,
Small Finance Banks, Cooperative Banks, MFIs and NBFCs. The borrower can approach any lending institution mentioned above or apply online through this portal. Under the aegis of PMMY, MUDRA has created three products, namely 'Shishu', 'Kishore' and 'Tarun' to signify the stage of growth/development and funding needs of the beneficiary micro unit/entrepreneur and also provide a reference point for the next phase of graduation/growth.
Few of the profitable agriculture business ideas that you can start in 2022:
Farming of Vegetables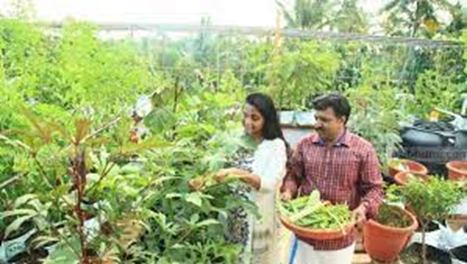 Spinach, Potato, Onion, Tomato, Cauliflower, Cabbage, Bean, Egg Plants among others, are all vegetables that are enjoyed around the world and can also be grown anywhere. This demonstrates that there is a sizable vegetable market. So, if you're thinking about starting an agricultural crop cultivation firm, vegetable farming is one of your possibilities.
Business of Fertilizer Distribution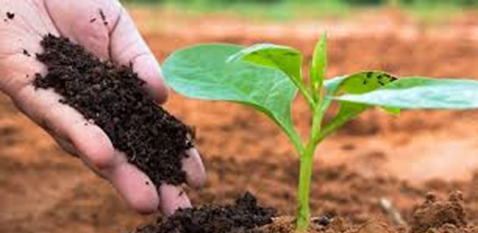 Entrepreneurs can start a fertilizer distribution business from anywhere if they have an excellent collection of items. Firstly you will have to obtain a License to Sell Seed, Fertilizer, Vermi-Compost, etc.
Then, Find suppliers in your neighborhood who are eager to do business at a reasonable price. Obtain high-quality products from a reputable source at a reasonable cost. When purchasing in bulk, you can also choose to import. Your start-up budget will determine the source you select for fertilizer delivery. It can be profitable business ideas for those who lives near agriculture area
Agriculture Advisory Services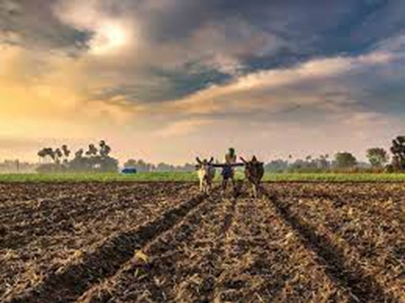 Like other consulting services, agriculture consulting is likely to expand in demand in the coming years. People with expertise and experience in a particular farming field can consider providing consultancy services to businesses and farms.
Goat and Cow Fodder Production
Any agricultural product used expressly to feed domesticated livestock, such as chickens, horses, pigs, cattle, and goats, is called fodder. The word refers to food provided to animals rather than food they find on their own.
Organic Fertilizer Production with Vermicompost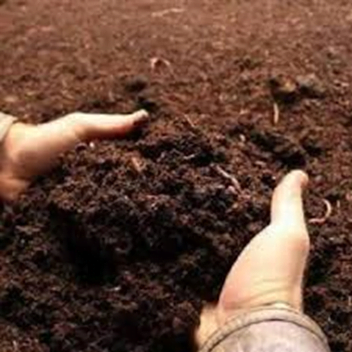 With a minimal initial investment, vermicompost organic fertilizer production has become a prominent component of agro-business models across the country. With the proper manufacturing process knowledge, an entrepreneur can start this firm.
Farming of fish
Commercial fish farming is a valuable investment that may provide income at any time of the year. Entrepreneurs can start this firm with a moderate capital expenditure if they use modern techniques and have their area.
Some of the other profitable business ideas that can help you grow are:
Online reselling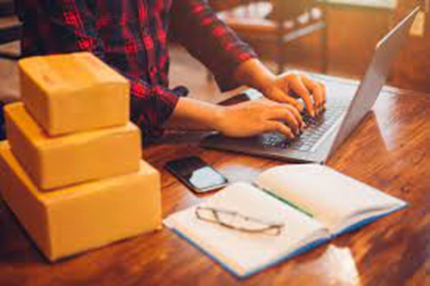 Those passionate about clothing and sales may consider starting an online reseller business. Although it takes time and dedication – and an eye for fashion – you can start as a side hustle and turn into a full-time resale business. You could start by using online store websites like Poshmark and Mercari to sell your unwanted clothing, then expand to your resale website.
Online teaching
The demand for online education has opened up possibilities for entrepreneurs. Since this is an online venture, you can choose any subject you are knowledgeable about and teach a course regardless of your location. If you don't have advanced knowledge in any particular topic, consider teaching English as a foreign language online to students overseas.
Online bookkeeping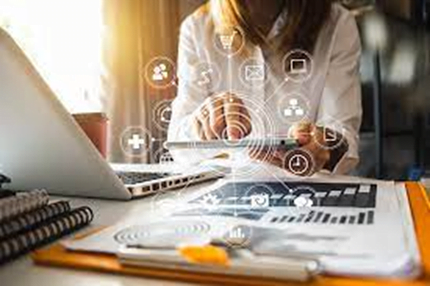 As with education, technology allows many bookkeeping services to be performed online. If you are an accountant or bookkeeper who wants the freedom and autonomy of running your own business, take advantage of modern technology to start your online bookkeeping service.
Medical courier service
If you have a reliable vehicle and good time management skills, consider creating your courier service – more specifically, a medical courier service. As a driver, you would be responsible for transporting medical items like lab specimens, prescription drugs and equipment. You could start your courier business independently or hire other drivers to work for you.
Freelance copywriting or content writing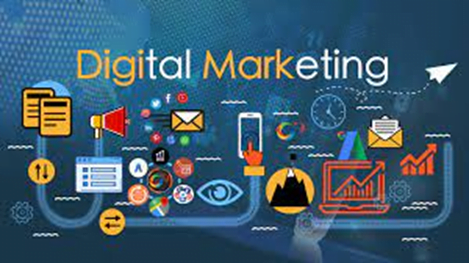 If you're a natural wordsmith with a bit of marketing knowledge, you can establish yourself as a freelance copywriter or content writer. Whether you write blogs, web content or press releases, plenty of companies will pay for your services.
Increase your value by using SEO knowledge to help clients craft a strategy around specific keywords that their target audience already operates in their online searches. Most freelance copywriters charge $40 to $50 per hour, but those with expertise in a given vertical could set even more.
Freelance copywriting is a great business to run because you can work as long as you have an internet connection. It's a business that you can operate from the comfort of your own home or even from the road if you travel. If you establish a large enough network and gain referrals from satisfied clients, you could even make freelance writing your full-time job.
Digital marketing
The importance of the internet grows with every passing day, but it also becomes more challenging for businesses to cut through the online clutter and adequately market themselves.
Digital marketing services are always in demand, and many small and midsize companies would instead outsource them than establish a costly in-house team. Suppose you have chops in SEO, content marketing, pay-per-click advertising, web development or social media management also. In that case, you could seize a business opportunity that allows you the freedom to work from home.
Digital marketing is an essential part of any brand, so you'll need to respond to developments in your clients' marketing strategies. Social media management entails watching for comments and messages around the clock, not just scheduling posts with a set-it-and-forget-it mindset. If you enjoy meticulously strategizing and implementing marketing plans, digital marketing could be the right business for you. You may also consider becoming an affiliate marketer, another form of digital marketing.
Owning a food truck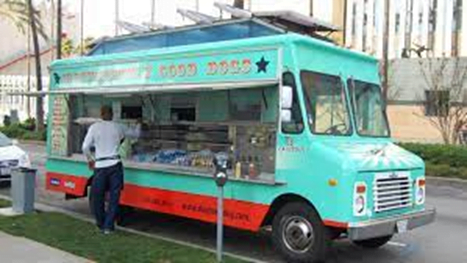 With indoor dining limited in many locations right now, aspiring restaurateurs might find more success with a food truck. Food trucks come in all shapes and sizes, serving up a wide range of snacks and cuisines. Take your favourite style of food on the road and sell your culinary passions directly to hungry customers. Sure, you'll be working, but you'll be in a space you're passionate about, with a chance to connect to people who have similar interests.
Food trucks might sound like a wild idea, but growing the industry. The overhead and upkeep for a car are significantly less than for a restaurant, and you have the added benefit of mobility.
Graphic design
Corporations, small businesses and sole proprietors all need eye-catching promotional materials, but not everybody has an eye for what looks good. If you have an artistic streak and know how to organize content into a visually pleasing format, start a graphic design business to provide flyers, digital ads, posters and other engaging visual materials. Graphic design requires few physical tools beyond a laptop and a desk.
Lastly these are some of the profitable business ideas that will help you grow and make you become your boss this year. 
Let us know if I missed out on some points. Hope you enjoyed reading this blog. If you want to ask any queries or suggestions related to the above content. Feel free to contact us, join us on Instagram https://www.instagram.com/anything_at_one/
you can check our more blog CLICK HERE
Thank you.