Hello, all; welcome back to our another blog. In this blog, we will tell you all about "MAKE IN INDIA," THE STRONGEST PILLAR OF THE COUNTRY
India, a secular nation since 1947 and earned the tag of developing country in 1974. The term was developing means "Growing and becoming more mature, advanced or elaborate". The United States of America is the world's largest Economy and accounts.
The world's largest importer and second-largest exporter of goods by value. Hence, it's a "Developed Country".To transform India into a global design and manufacturing hub. Prime Minister Narendra Modi launched the "MAKE IN INDIA" initiative on September 25 2014.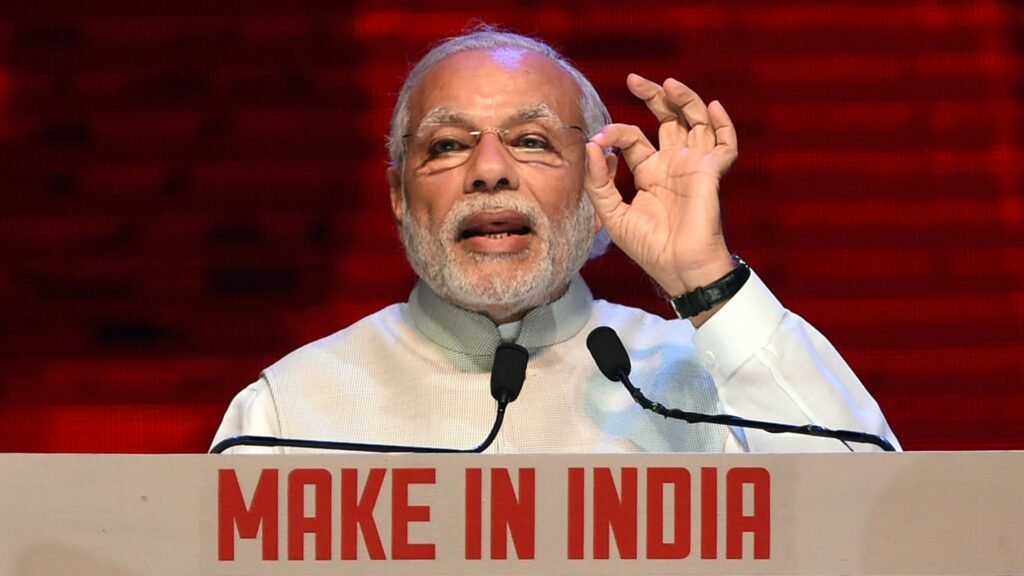 It was one of the best ways to modify the tag from 'Developing India' to a 'Developed India'. The main motto was to decrease importing products from different countries to India. It increase the rate of exporting products from India to different countries. For achieving this goal, India should build their products in their own country, achieving a prize and making its own brand in India.
Leading Initiative:
Now coming towards our leading initiative "MAKE IN INDIA". India has develop upto 30-45% more from 2015 to 2019 compared to before years. To give a more significant push to it in 2014, each state started their local initiative such as 'MAKE IN ODISHA', 'TAMIL NADU GLOBAL INVESTOR MEETS', 'VIBRANT GUJARAT', 'HAPPENING HARYANA' and 'MAGNETIC MAHARASHTRA'.
This local initiative was like a booster tag for the workers, people in business or entrepreneurs. They are motivating the new generation to make their product instead of using the foreign one. As a result, according to the survey from about 70,000 new firms created in 2014. The number has grown about 80%, to about 1,24,000 new firms in 2018. Due to this dramatic growth in new firms, India ranks third in the number of new firms created as per the same World Bank Data.
Objectives:
"MAKE IN INDIA" has three stated objectives, Firstly to increase the manufacturing sectors growth rate to 12-14% per annum. Secondly to create 100 million additional manufacture jobs in the Economy by 2022. Thirdly to ensure that the manufacturing sectors contribution to GDP is increased to 25% by 2022.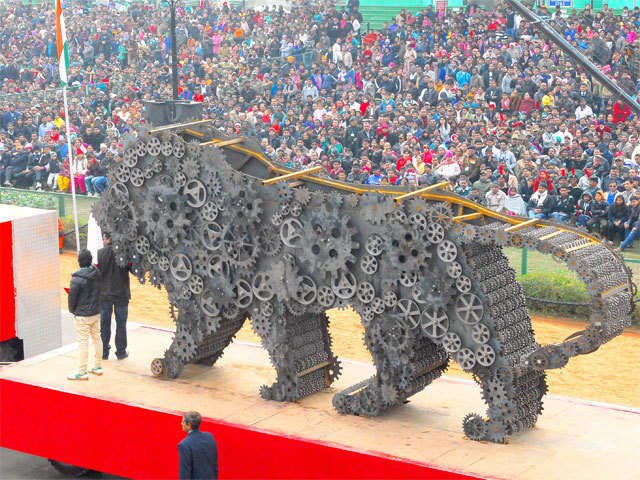 It has later revised to 2025. The goal achieved without any hurdle is said as the 'The goal Achieved luckily'. Thus to give a snag to an initiative, many Ministers gave a statement that "MAKE IN INDIA" is a carbon copy of UPA's manufacturing policy.
In World Bank's 2019 'Doing Business Report' acknowledged that our country has jumped on rank 23rd compared to the rank in 2017, which was 100th and today its 63rd in 190 countries. 'Make in India' is now an encouragement to the younger generation to change the tag of 'Developing country' to a 'Developed Country'.
In 2020, Covid-19 resulted in a great loss to the Economy. But as soon as the lockdown ends, the Government plans to aggressively push the 'Make in India' program. They also said that the works are the measure to encourage the local entrepreneurs to make Multi-National E-Commerce giants such as Amazon, Flipkart, etc. The hashtag "#BoycottChina" (the world's largest exporter) has given a fresh look to "MAKE IN INDIA".
The most important reason for the countries like United States of America, China, and Japan etc. To be developed is that their Government has always motivated the citizens to start their own businesses or companies. The same has been done by the Government with the help of the 'MAKE IN INDIA' initiative.
The primary objective of this initiative is to attract investment from across the globe and strengthen India's manufacturing sector. This initiative Program is very important for the economic growth as it aims at utilizing the existing Indian talent base, creating additional employment opportunities and many more.
On The Eve of Independence:
"I want to tell the people of the whole world: Come, and manufacture in India. Go and sell in any country of the world, but manufacture here. We have the skill, talent, discipline and the desire to do something.
We want to give the world an opportunity that comes Make in India" were the words said on August 15, 2014, by our Prime Minister, Mr. Narendra Modi, from the ramparts of Red Fort.
The highlighted 25 sectors by the Government for the initiative were: Automobiles, Automobile components, Aviation, Biotechnology, Chemical, Construction, Defence manufacturing electrical machinery, Electronic System, Food Processing, IT and BPM, Leather, Media and Entertainment, Mining, Oil and Gas, Pharmaceuticals, Ports and Shipping, Railways, Renewable Energy,
Roads and Highways, Space, Textile and Garments, Thermal Power, Tourism and Hospitality, and Wellness. Rather than this, the Government also put a focus on Opportunities, Policies and Business.
Again the most important question raised is: "Why Make in India initiative is taking such a long period to be the Best Frame of the country?
Political Statement is of major concern to policymakers and investors; Session By Session, the working of parliamentary affairs is interrupted and delaying the approval of important bills in the parliament house owing to a political stalemate. As a result, the Economy and mind-sets of investor are confused.
Important bills and reforms of land acquisition and labour and Goods and Service Tax (GST) are some examples. GST is the most important and critical reform required for a smooth and efficient business for ensuring low cost and improve tax revenue.
It's More than a slogan:
This initiative has come as a result of a powerful call to Indian citizens and business leader and an invitation to potential partners and investors around the world. But 'MAKE IN INDIA' is much more than an inspiring slogan.
This has resulted in a road map for the single largest manufacturing initiative undertaken by a nation in recent history. Earlier, the first thought of global economies was 'WHY INDIA', but now it has changed into 'WHY NOT INDIA'.
Thus this initiative not only promotes Vocal for Local but also attracts foreign direct investment resulting in the growth of the Indian Economy. Make in India has not yet achieved its goal. We hope that soon the Slogan "MAKE IN INDIA" will become "MADE IN INDIA".
Hope you all like it. If you want to ask any queries or suggestion related to above content. Feel free to contact us, join us on instagram https://www.instagram.com/anything_at_one/
you can check our more blog CLICK HERE