Hello everyone, hope you all are good, and this blog is all about the fruit Sapodilla (chikoo) and its relevance to weight loss. I have discussed sapodilla fruit, followed by its richness, its benefits and all other things to consider for this purpose.
Sapodilla or sapota ( chickoo) is a popular tropical winter fruit. It is popular for its sweet flavour, indispensable medicinal properties, and therapeutic benefits. It has its origin in the rain forests of Central America, particularly in Mexico and Belize, but now it is available in India too. Karnataka is India's largest producer of sapodilla, followed by Maharashtra, Tamil Nadu, Gujrat, Andhra Pradesh.
People in India call sapota by hilarious names, They are Kali Patli, cricket ball, Baramati, Pili Patli, Dwarapudi and Chhatri. It is grown in large quantities in India, Bangladesh, Cambodia and Indonesia for its delicious fruit.
How is sapodilla (chikoo) essential for health
Sapodilla has high fructose sucrose content and is rich in calories. Sapodilla delivers an instant source of energy and rejuvenates the body. It is rich in vitamin A and vitamin C that help to build immunity and skin health. This fruit is a powerhouse of polyphenol compounds. It also contains essential nutrients like potassium, sodium, copper, iron, magnesium and phosphorus.
Sapota gives an instant source of energy.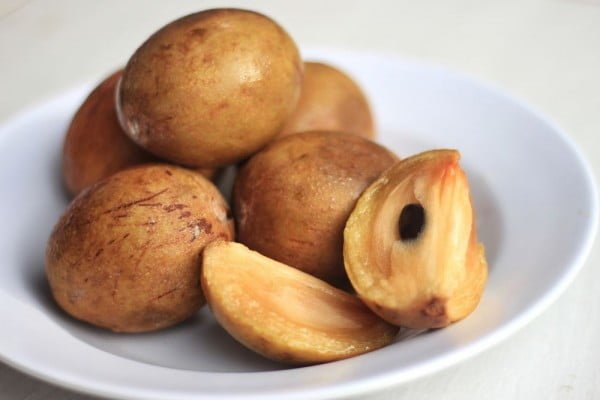 It is rich in calories and glucose, making it a source of energy. It boosts immunity and is rich in vitamin c and antioxidants, which help build your immunity. Eating sapota lowers the risk of diseases and may combat detrimental toxins. Sapota has antibacterial properties that act as a protector of the system from harmful microbes.
Sapodilla may help you get rid of extra weight and belly fat, preventing irritable bowel syndrome. Sapota can make you feel full for a longer time as dietary fibres are present in it. As feeling complete, your food intake becomes less, which automatically helps in not gaining weight. Dietary fibres facilitate digestion, reducing abdominal gas and curing constipation.
The best way to consume sapodilla (chikoo) for weight loss
Sapota helps our body get rid of toxic materials as it is rich in vitamin C antioxidants. This simple fruit can help you shake off many pounds, and that too naturally.
In many countries, the purpose behind growing sapota is for making chewing gum and other industrial processes. The best way to consume sapota for weight loss is by peeling out the fruit's skin, removing its seeds and bisecting it longitudinally. And also, having the raw fruit with its cover is considered the healthiest choice for both adults and babies.
Also try its juice if you don't like to eat the fruit directly; you can also blend it in your milkshake for some tasty variations. Sapota can also be used in jellies, jams and ice cream for added flavours. Adding sapota to a bowl of cereal can also be a good choice.
The pulp of unripe chickoo is white due to the high amount of latex. As the fruit ripens, the latex content reduces and the colour changes to brown.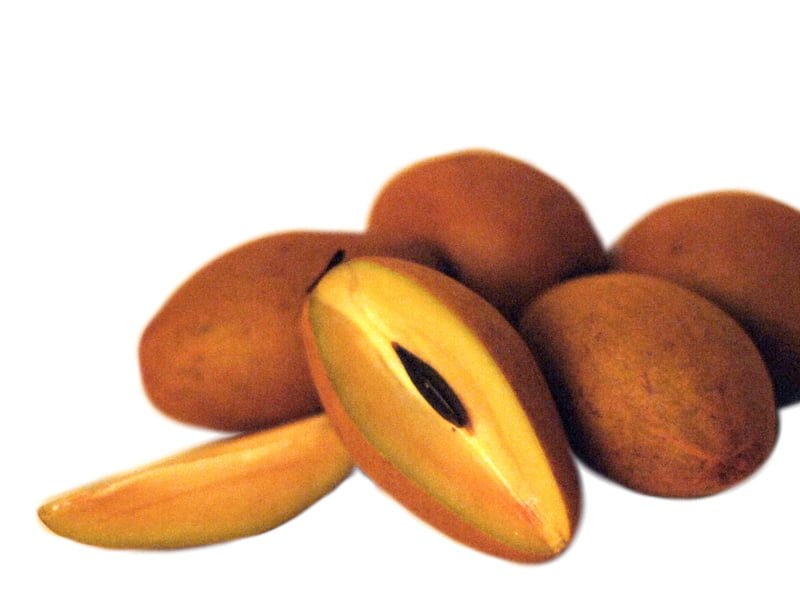 Sapota is also available throughout the year as it is not a seasonal fruit. When it comes to specific goals for losing weight, buying the right ones is the main criterion. Choose fresh, soft, and well-shaped sapota with smooth skin and nice brown colour to reap the maximum benefits. Make sure you don't buy a leaking, hard or rotten sapota from the market.
To check whether sapota is ripened or not, press the fruit gently with your thumb to test its ripeness during buying. And if by any chance you end up buying raw chickoos, put them in a rice bag for two days to ripen them. Try to avoid bruised, deformed or have wrinkled skin.
side effects of sapodilla (chikoo)
Apart from having all these benefits of chickoo or sapota, there are some side effects. Sapota is a nutritious fruit that does not cause any adverse effects when consumed in moderation. But overeating can lead to many issues, including stomach pain and abdominal discomfort. And sapodilla (chikoo) also can interrupt your weight loss efforts if done overeating. So to make sapodilla benefit in weight loss, always be sure to eat it in an appropriate proportion.
Hope the above information are useful. So if you want to ask any queries or suggestion related to above content. Feel free to contact us, join us on Instagram https://www.instagram.com/anything_at_one/
you can check our more blog CLICK HERE
Thank you.