Hello fellas! How have you been doing? Hope everything is just going fabulous. Well, today I'm here to interact with you all on a critical and often discussed topic, HEALTH.
Most of us spend a lot of hours screening how to stay fit, how to control fat or how to be physically fit, following which kind of diet. These will be useless if we'll only think or search about it rather than working on it.
Health is something which matters a lot in day to day life. We should be concerned with what we eat and what sort of nutrients we intake. It's essential to follow a proper diet and most importantly, sticking to it. This can make you feel lighter, fresh and active every time.
Maintaining proper health and fitness needs your dedication towards it. It depends on how much you give your time or put efforts into it. Here are some of the ways by which you can upgrade your fitness & health level each day:-
PRACTICING YOGA FOR HEALTH:-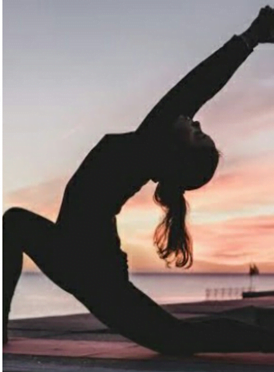 Yoga, as we all know, is the best way to keep your mind concentrated and at the same time, it relaxes your body. This is the most beneficial element to stay fit, both physically and mentally. It also teaches us the value of patience, silence and fitness in our lives.
Yoga is being practised since time immemorial. It means 'practice' or 'exercise'. It has been accepted as a sport or physical activity across the world. Yoga is an art form of entertainment, relaxation and stress-busting.
The word 'YOGA' means to get along, or together or 'UNITY'. It brings a soul to complete reality and helps individuals accept the truth of everything he/she faces in their lives.
The main element of yoga, which is proven useful is the 'ASANA' which is practised. It includes exercising in the correct postures so that it can improve the proper working of the body.
People mainly practice yoga for complete rest and peace of mind. It is usually called 'MEDITATION'. Yoga is considered as the best therapy a man/woman can give to his/her body.
It helps to strengthen our will power and positively improve the state of mind. It is also instrumental in treating disorders related to bone and our internal organs. One should keep practising yoga for a better cause.
PICK A SPORT:-

It's essential to keep ourselves surrounded by sports. Sports, in our daily routine, add a lot of physical activity and enthusiasm. It keeps us fresh, fit and active.
Also, it develops a sense of competitiveness in a friendly manner so that you always work for something better than the previous one.
Sports help to keep a person in regular touch with exercise and physical activities. It also regulates the human body like the blood circulation, digestion and cardiovascular function.
STAY POSITIVE:-
Fitness also demands staying positive every time. If we take everything in a positive sense, it'll show a significant effect on our mental health. Positivity is the most crucial factor that decides the nature of how a person handles his/her situation.
Being positive means to think or handle things in an opportunistic way, looking for solutions and new ideas to a particular problem, staying calm until the results arrive.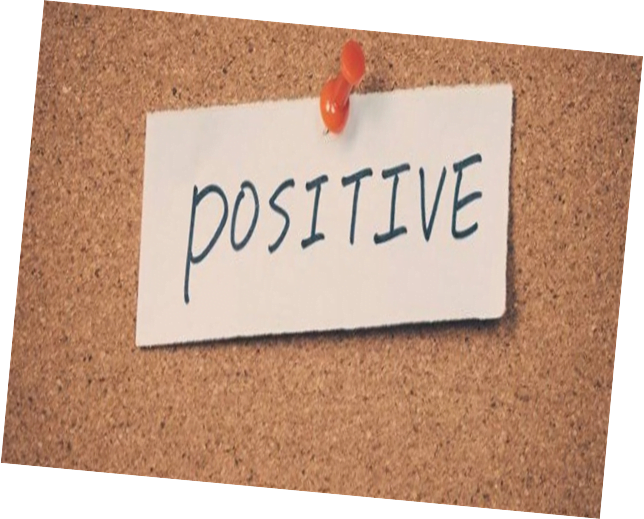 Positivity brings a smart attitude in a person. It helps to see good in everything, except for positive outcomes and success. It enhances the focusing power and makes life happier and stable.
If a person is wholly positive, he/she will always see the brighter side of life, work or anything. It gives the freedom to enjoy every moment of your life without any if or buts. Calms down a person, makes them tolerant and matured while facing any problems or situation.
It should be the most focused goal of our lives. To stay positive, we need to surround ourselves with a positive, environment and vibes. This will surely help to develop a sense of staying positive every time.
MENTAL PEACE:-
Mental peace contributes a lot to be fit. Being fit doesn't only include physical fitness but also mental and social fitness. Mental peace always helps in staying focused and goal-oriented.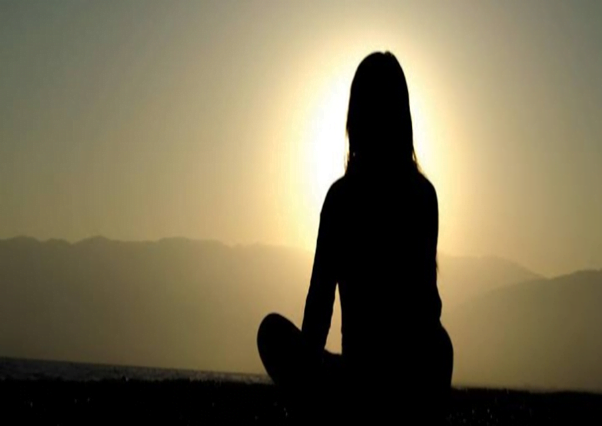 For developing good mental health, one should practise yoga regularly. This will truly help a lot. It helps a person to get along with new creative ideas. It can be enhanced by practising Yoga and Meditation.
A part of mental peace also deals with 'Emotions'. It reflects the gesture of a person towards his/her difficulties. Try to find a way to relax your body, mind and soul. It really gives pleasures to your body, and you can do productive tasks all day.
We should also have a check on what we eat and in what quantity we intake it. We should not eat such things that promote aggression, a feeling of being uncomfortable or anything like that.
Be careful and attentive in what you eat and keep a proper check on your daily life activities which plays a part in controlling your mental peace.
FOLLOW A PROPER DIET FOR HEALTH:-
Diet is the most crucial part of our daily routine. What we eat and what sort of nutrients we intake needs a proper check. Proper diet can accelerate the growth of fitness in all aspects.
We should follow a proper diet chart in order to stay fit and healthy. This includes eating in a proportionate manner. Like intake of protein, fibres, carbohydrates, etc. should be checked carefully.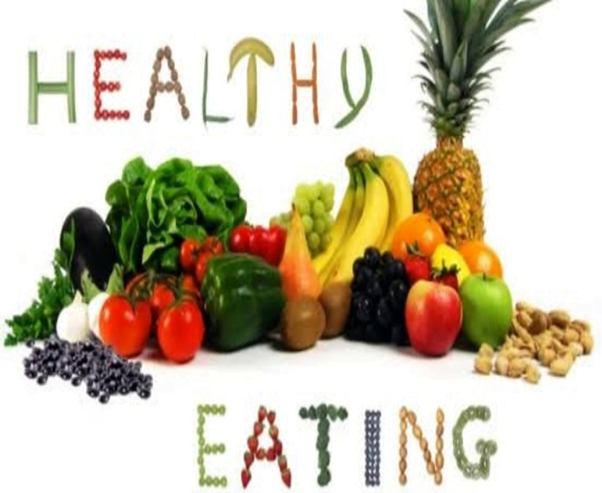 Keep a regular check on all the items you eat. Make sure you have good control over your carbs intake. This can be really helpful for a mind to work actively every time.
So these were the few ways in which you can maintain your proper fitness routine.
The most important part of your routine is that you should learn to stick to it. It will help you to stay fit, fine and focused towards your goal in life.
Make sure you also include physical activities or exercises in your daily life for better results. This will surely help you to upgrade your body's energy and activity each and every day.
Stay happy, focused and try to enjoy and every moment of your life without any tension or worries.
Hope the above information are useful. If you want to ask any queries or suggestion related to above content. Feel free to contact us, join us on instagram https://www.instagram.com/anything_at_one/
you can check our more blog CLICK HERE
THANKYOU!