Hello everyone, we are back with another blog, and this time we are talking about health. In this busy modern generation, it's hard for us to analyze everything we eat daily. In this blog we will discuss HEALTHY FOODS TO EAT EVERYDAY IN INDIA
Each of us wants to stay healthy. No one wants to suffer from obesity, lack of nutrition, or any other disease. Many of us even attempt it by exercising daily, meditating, and, most importantly – eating what our body wants to stay fit.
However, it's not that easy to find out what we should eat to live a healthy lifestyle because many things suggested by blogs or a youtube video that you saw are just not available daily at your home. This is why this blog is for you and for all your friends and family members who don't have the time to figure out and make a list of healthy and readily available things in India.
A healthy diet focuses on providing all the nutrients that your body needs. It comprises macronutrients like protein, carbohydrates, and fat along with micronutrients which include vitamins and minerals. Therefore, this blog is divided into five sub-topics, and we will be suggesting to you the list of food items that can provide you with that particular nutrient in that section.
Carbs
Carbohydrates are the primary source of energy for our bodies. They help us fuel our brain, kidneys, heart muscles, and central nervous system.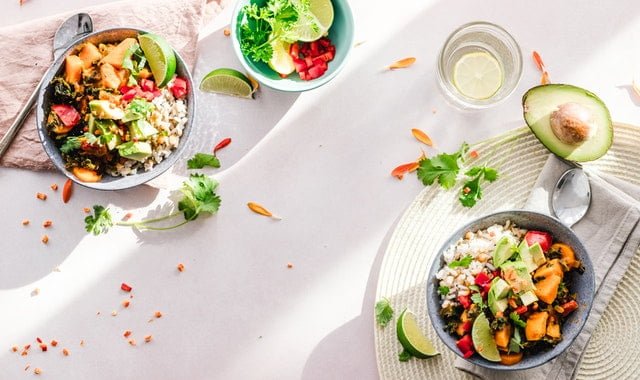 People avoid carbs altogether when they are on a weight loss journey, but that is not the way to go. You have to avoid "refined carbs" such as white bread, white pasta, refined grains, etc.
Here's a list of healthy foods that you can have and come under what's called "good carbs" –
Oats, whole wheat, barley, millet, brown rice come under this category.
These are less processed and have much more nutrients than refined carbs.
This includes chickpeas, lentils, kidney beans, etc. These are low in fat content and are full of fibre vitamins and proteins.
Vegetables like spinach, brinjals, cucumbers, carrots, mushrooms, onions, and tomatoes are low on carbs, and you can replace these with the vegetables you currently have.
Proteins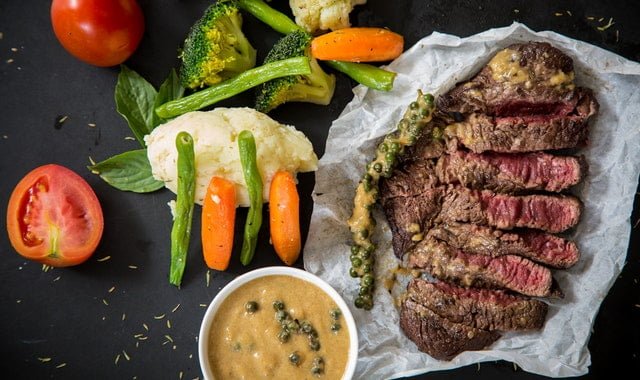 If you are looking to lose weight or gain some muscle mass, then this is what your body requires. According to the Dietary Reference Intake report for macronutrients, a sedentary adult should consume 0.8 grams of protein per kilogram of body weight.
Here's a list of food healthy foods that contain a good amount of protein –
They are low in fat but contain a very high amount of protein. So for all the chicken lovers out there, this can be your go-to meal.
They are an excellent source of protein and include vitamins, minerals, and brain nutrients you need.
Whole eggs are high in protein, whereas egg whites are almost pure proteins.
Sorry if we disappointed the pure vegetarians with the above points.
The following two are for you. Broccoli contains much more protein as compared to other vegetables and also provides vitamin C and vitamin K.
They are readily available everywhere and contain fibre, vitamin E, manganese, and magnesium as well alongside protein.
Fats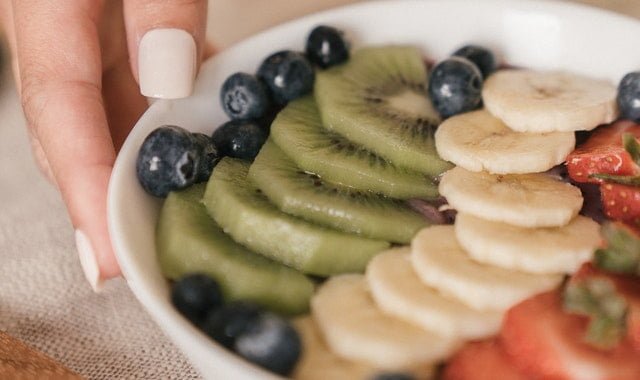 People fear a lot when they hear that this food item includes fat, but that's not the way to move ahead. Fats provide energy, store vitamins, and synthesize hormones, and the human body can't function well without them.
Here are some high-fat healthy foods that are healthy and nutritious –
Happy or Shocked? You were not expecting this here, right. But this is a fact. Dark Chocolate is loaded with antioxidants, fibre, magnesium, fat, etc. Though many anything is harmful, you can have a bite or two of these here and there.
Nuts are high in healthy fats and fibre and are considered an excellent plant-based source of protein. You can have nuts like include almonds, walnuts, macadamia nuts, etc.
You should have a good blend of various types of oils for a balanced diet.
Butter, ghee, olive oil, mustard oil, soybean, sesame, groundnut oil are some of the examples, and you can juggle between them as per your mood.
Fibre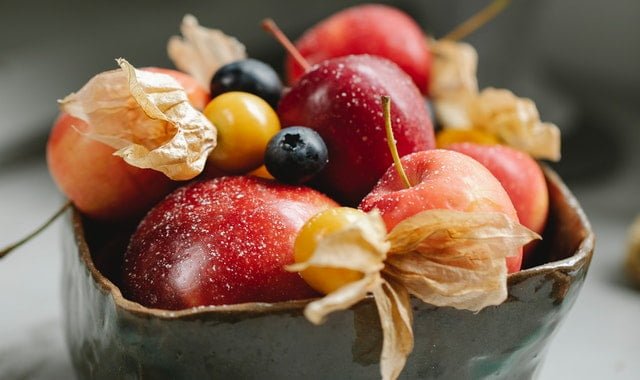 Fibre helps us improve cholesterol and blood sugar levels and also helps to keep the digestive tract flowing by keeping your bowel movements soft and regular.
Here's the helpful list of healthy foods for you-
Oats are one of the best sources of fibre, and the best part is that you can eat them in many different ways. You can have them as cereal, try to make dosa or uttapam, or develop any other exciting recipe.
You were waiting for fruits, right. Fruits like apples and pears are highly rich in fibre but don't mistake shaving off the peel as it is abundant in fibre. So here is another reason for you to change your snack items with fruits.
Vitamins and Minerals
Vitamins and minerals boost our immune system and also support average growth and development.
Here's a list of readily available healthy foods that contain vitamins and minerals –
Citrus fruits have an ample amount of vitamins and minerals and are also low in calories.
Spinach is considered healthy as it contains antioxidants and vitamins. It also includes lots of fibre and minerals like zinc all well as vitamin B2.
Fishes are rich in Vitamin A, B, C, and E and help absorb other nutrients easily. They also contain minerals like zinc, iron, and magnesium.
Hope this blog can help you follow a balanced diet and, therefore, lead a healthy lifestyle. If we missed any healthy food items you consume daily, do let us know in the comments.
If you have any queries or suggestion related to above content. Feel free to contact us, join us on instagram https://www.instagram.com/anything_at_one/
you can check our more blog CLICK HERE
Thankyou