Hello all, I hope you all are in good health. During this challenging time of the pandemic, it's essential to be healthy. Being healthy is the first weapon we can use against coronavirus. Vitamins and minerals & herbal leaves play a crucial role in boosting your immunity and being healthy.
I have written a few words regarding herbal leaves, which help you understand what to consume to boost your immunity. In addition, I have done detailed writing about eight herbal leaves and their medical facts.
So, let's get started.
PARSLEY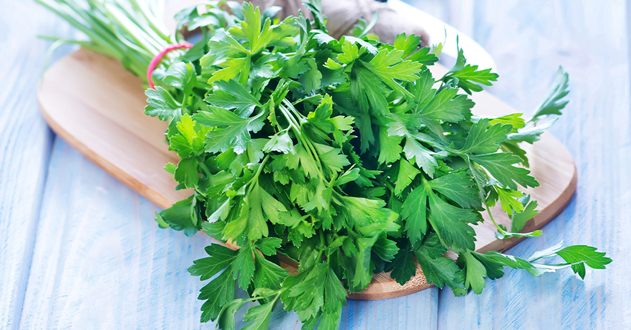 Parsley is a herbal leaf that can be found almost anywhere, fresh or dried. You can grow it in your home garden; it just needs good soil and a little shade. It is used for garnish and also used as a spice. Apart from garnishing and using it as a spice, it can be used for medical purpose too.
Parsley contains potassium, calcium, iron, magnesium and rich in antioxidants. As a result, it is often made infusion to tea or combined with other herbs to promote health.
Parsley is packed with vitamin K, which helps build stronger bones by supporting bone-building cells called osteoblasts.
In addition, parsley is a nutrient-dense herb that may improve heart health as it's a good source of vitamin B folate, which benefits heart health by lowering amino acid levels. On the other hand, always consult your healthcare professional before using parsley for medical purpose.
FENNEL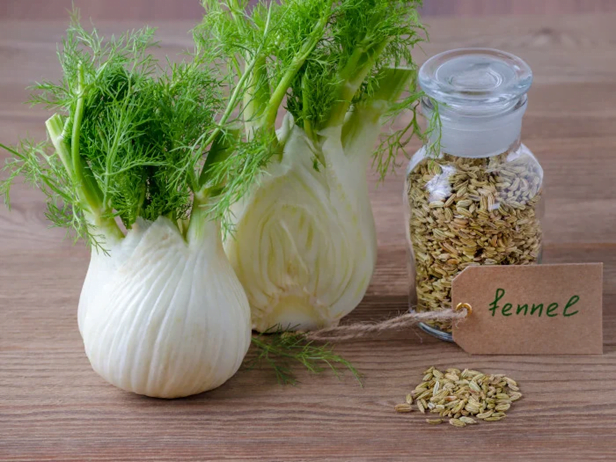 Fennel( Foeniclumvulgare) is a hardy, perennial herb with yellow flowers and feathery leaves. It is a flowering plant in the carrot family and is a highly flavourful and aromatic herb used in cooking.
Every part of the fennel is edible as you can chop the leaves and used them to flavour salads, marinades and sauces. You can quickly grow fennel under a sunny location in the back of a well-drained bed. Fennel can grow up to 6 feet (2m).
Fennel's packaging with fibre- a nutrient that reduces certain heart disease risk factors like high cholesterol. In addition, fennel and its seeds also contain nutrients like magnesium, potassium, calcium, which keeps the heart healthy.
Similarly, the vitamins and minerals content in fennel like phosphate, zinc and vitamin K contributes to building and maintaining bone structure and strength.
THYME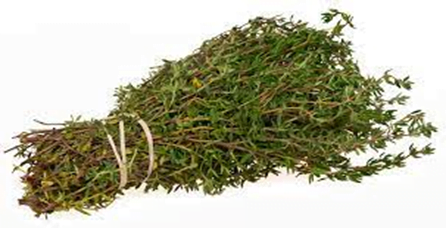 Thyme is a Mediterranean herb. It is a requirement for dietary, medical, and ornamental uses. The leaves, flowers, and oil of thyme treat a range of symptoms. These include diarrhoea, stomach ache, arthritis, and sore throat. The most common variety of thyme is thymus Vulgaris.
There are various names of thyme, which are Banajwain, Marisha, Masho, Rangsbur and Hasha. Thyme is an ancient leaf used back then as an enabling fluid and recommended for respiratory diseases. Thymol is a significant component of thyme oil that can destroy harmful organisms, such as infectious bacteria.
Wild thyme can kill breast cancer cells, and extracts of mastic thyme might protect people from colon cancers. On the other hand, always consult your healthcare professional before using thyme for medical purpose.
ROSEMARY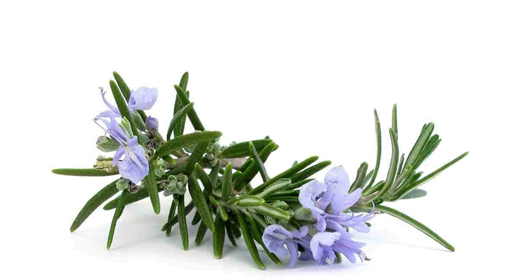 Rosemary is a popular herbal leave most commonly helping in cooking to add flavour to food. In addition, rosemary oil is a necessary requirement in aromatherapy due to its soothing fragrance. One study found that inhaling rosemary oil can increase brain wave activity, decrease drowsiness, and improve your mood.
One UK-based research indicates that rosemary leaf extract might be able to treat and prevent dementia. Another study published that rosemary might improve cognitive function among older people. However, one should not take the herb in small doses. Avoid rosemary if you are pregnant or nursing.
It could stimulate an abortion. Patients with high blood pressure should also avoid rosemary as a supplement and always consult their doctor.
BAY HERBAL LEAVES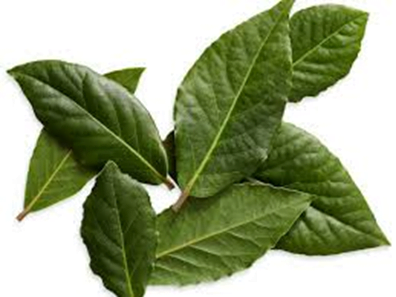 Bay herbal leaves are fragrant leaves from a laurel tree and it helps as a herb. It's leaves are available whole- either fresh or dried- or ground into powder. Bay leaves have a bitter taste as a result used in marinating and to flavor stews and fish. However, Bay leaves are delicately fragrant.
For this reason, a hot cup of bay leaf tea can be very comforting and delicious. The leaves are added to slow-cooked recopies, such as soups, sauces, and stews, and are removed before serving the dish.
Bay leaves are a rich source of vitamin A, vitamin C, iron, potassium, calcium, and magnesium. It was helpful in the treatment of migraines. Bay leaves contain enzymes that help break down proteins and digest food faster, helping to calm indigestion.
Bay leaves have antibacterial properties, which stops bacteria from growing. A study found that consuming capsules of bay leaves can decrease blood sugar levels in people having type 2 diabetes.
HOLY BASIL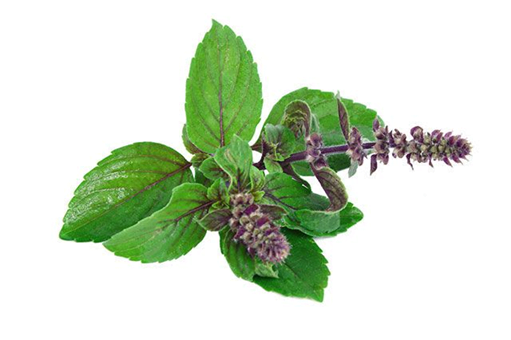 Holy basil (Ocimum tenuiflorum), commonly known in the Hindi language as tulsi, is quite possibly the most idolised medicinal herb on the planet. It is a plant with violet flowers and blossoms; the stems are green but sometimes purple.
The leaves, stems and seeds of the plant help to a great extent in medicinal preparations. This Basil (also hot Basil) is famous for its spicy flavor.
Interestingly, the Hindu worship holy basil; holy Basil. Hindu mythology considers the plant "Mother medicine of nature". Holy Basil is useful in treating many conditions, including swine flu, diabetes, the common cold, fever, stress, headache, upset stomach and many more.
In addition, the plant is useful in combating the adverse effects of tension in the body, maintain stable blood sugar levels, and promote longevity.
OREGANO LEAVES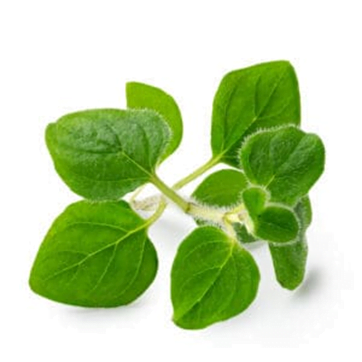 Oregano is a herbal leave from the mint family. People have used it for thousands of years to add flavours to dishes and to treat health conditions. People use oregano in the diet as supplements and as an aromatic oil.
Oregano leaves treat many ailments like skin sores, asthma, cramping, diarrhoea, indigestion, colds and boost overall health. It provides antioxidants that help to fight bacteria, relieve inflammation, regulate blood sugar and lipids.
Oregano as a herb oil or supplement is likely to be safe for most people. However, people should ask their doctor before starting any supplement, especially if they take other medications. Also, avoid oregano products for two weeks before surgery, as it can increase the risk of bleeding.
CILANTRO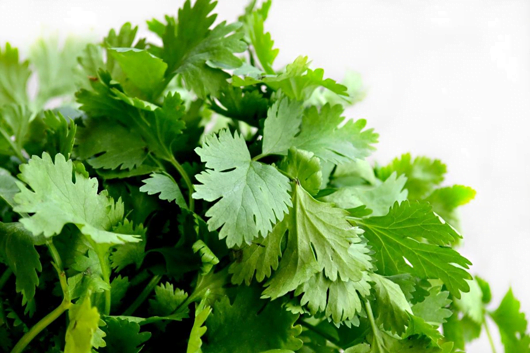 People use cilantro as a flavoursome addition to some dishes like soups, salads, etc. Cilantro refers to the leaves, and coriander refers to the seeds. Its nutritional content may provide a range of health benefits. All plants are edible, but people most commonly used fresh leaves and dried seeds in cooking.
It is a good source of antioxidants. Cilantro boasts anticancer effects and is helpful as a remedy for pain and inflammation.
It also has antifungal properties and contains vitamin c, provitamin A, provitamin K, potassium and manganese. Cilantro is relatively easy to grow and can thrive in small pots on a sunny windowsill, making it a suitable, flavour some herb.
Hope the above information are useful. If you want to ask any queries or suggestion related to above content. Feel free to contact us, join us on instagram https://www.instagram.com/anything_at_one/
you can check our more blog CLICK HERE
Thank you for reading