Hey! Everybody welcome to my blog. I hope you people are well. In this blog, you will know about the Calabria Italy offer and their formats regarding applying forms.
Life is very unpredictable, as people who live in villages or rural areas want to shift to urban areas. Nobody had even thought to get paid for living in the town.
Calabria, Italy, offers 33000 dollars to live in villages justifies the statement I've given earlier. We all are aware of how comfortable and calm village life is. But we still need to rush to towns for work, so what if someone asked you to move into a lovely village. To start your business and get paid, interesting.
Calabria (Italy) has almost finalized such a scheme to increase the population in villages. The current news reports that eligible people will be given around $33000.
As we know, we all are always excited about such schemes, but also many peoples have doubt, is it genuine or legit news? But fortunately, it is true!
However, a few rules and regulations need to be fulfilled by the applicants.
To continue with this blog to know more about it.
Details about Calabria Italy offer.
The most important thing to do before filling any forms is to know every single detail about it. So before we discuss more, let's understand a few things about Calabria. Calabria is located at the very tip of Italy, surrounded by the seas and separated from silly by the strait of Messina. Calabria has the best tourists spots as they have lovely ancient origins. It is minimal yet adorable for the people.
Who can apply for Calabria's offer?
You might question whether anybody can move in and enjoy the paid money? But there is a big no because it's not only for your vacation purpose, and it's an effort to boost the population by their authorities.
The department has published specific eligibility conditions. we'll give you a brief about the rules and criteria. Those who want to apply must take up residency in Italy You have to start your start-ups or acquire an existing one to get financial support. Selected participants must visit there in 3 months Your age should not be above 40 years.
What is the offer, and why did this offer come from the Calabria Region of Italy?
Firstly I will explain to you the offer in a very straightforward:-
Calabria region offers a plan of up to $33,000 to the applicants over a maximum of 3 years.
They have to visit there with a scheme of business or a stable job to earn and survive there.
These will be the villages with less than 2000 residents. The village's location is around mountains which enhances the beauty of the town.
The most important question is why it is offering such a rich scheme?
So many of you were thinking about the offer that why they need people from around the world? Is there any issue with citizens who already live in Calabria?
Let me explain to you why Calabria offers such an unbelievable scheme.
Over 70-75% of the towns and villages in Calabria, and around 320 currently have fewer than 5000 residents. After the residents' downfall, this leads to the fears that some communities could completely vanish from there.
So they planned a scheme, which states the authorities have to convince more people to join. And resides at these places to increase the economy. By their strategy, people came to Calabria and started a business that boosted the whole economic structure.
So, that's the reason why Calabria (Italy) offers a scheme like that.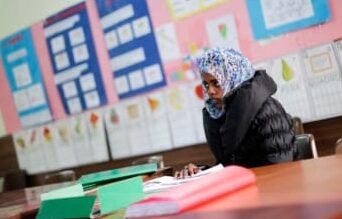 How do you apply for the offer?
Till now, I have discussed all possible ways to understand you. And if you have understood
the offer by Calabria authorities in Italy. I will give you the details about how to apply.
As per the reports by CNN, the departments have confirmed the launch of the residency income scheme.
There will be an online application form available at the authorized website of Calabria (Italy). You have to fulfill all the demands of Calabria. I have already given you the information about who can apply.
Is there any name of the scheme?
Yes! The scheme is an "Active residency income scheme" you can search by this name.
I hope you understand all about the scheme. How to apply, from where you can find, and what Calabria place offers you. Check all the details before using the form.
THANK YOU!