Want to see planet earth free of water pollutants, sparkling water? You can't spend hours at the flowing streams to clean up all the waste. At the same time, you can't avoid flushing the daily waste products out of the house. The seas usually get maximum spoilt by your activities. In this blog we will share some cool ways by which you can make your ECO-FRIENDLY BAPPA EVERY TIME AT HOME
One such widely spread activity includes immersion of harmful chemicals made Ganpati idols in water bodies. Ganesh Chaturthi is one of the main festivals celebrated in western India. It is a ten-day festival that commences to Chaturthi, meaning the fourth day of Shukla Paksha, i.e. waxing moon in the month of Bhadrapada and ends on Anant Chaturdashi (fourteenth day)according to the Hindu Lunar calendar.
It usually falls in August/September. Although the festival is observed with great enthusiasm by the devotees, the ecologically unfriendly disposal of idols destroys the ecosystem above and below the water. Flowers, green leaves should replace plastic-based decorative items. This can decrease water contamination. To contribute to nature, get into your kitchen. Create some of these handy and easy but most effective home remedies that assure you safe results. Have a look at this blog to know
HOW TO MAKE ECO-FRIENDLY BAPPA AT HOME:
‌1. TURMERIC POWDER +FLOUR: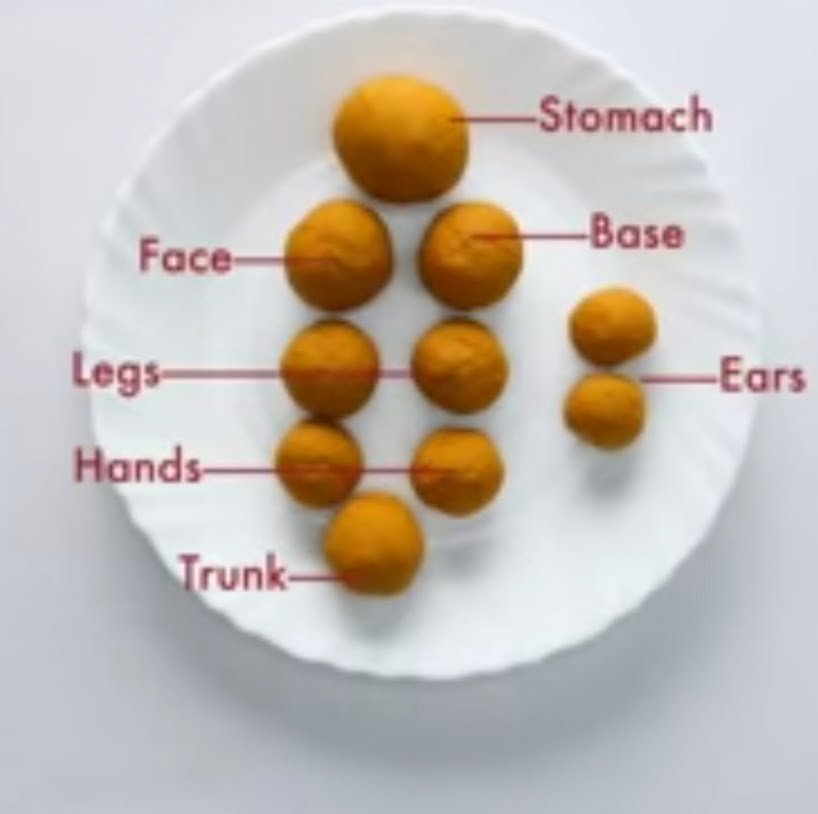 To construct your Eco-friendly Bappa take some turmeric powder equal to wheat /ragi/flour and add some raw milk. Adjust the consistency according to yourself, fine enough to make a moderate dough. Dough consistency shouldn't be too thick or too thin, i.e. a soft dough. Take a small chunk and make a small ball. Make ten balls approximately for stomach, face, base, trunk, two for ears, hands and legs. And now time to show your creativity.
2.ECO-FRIENDLY BAPPA THROUGH WASTE PAPER/NEWSPAPER: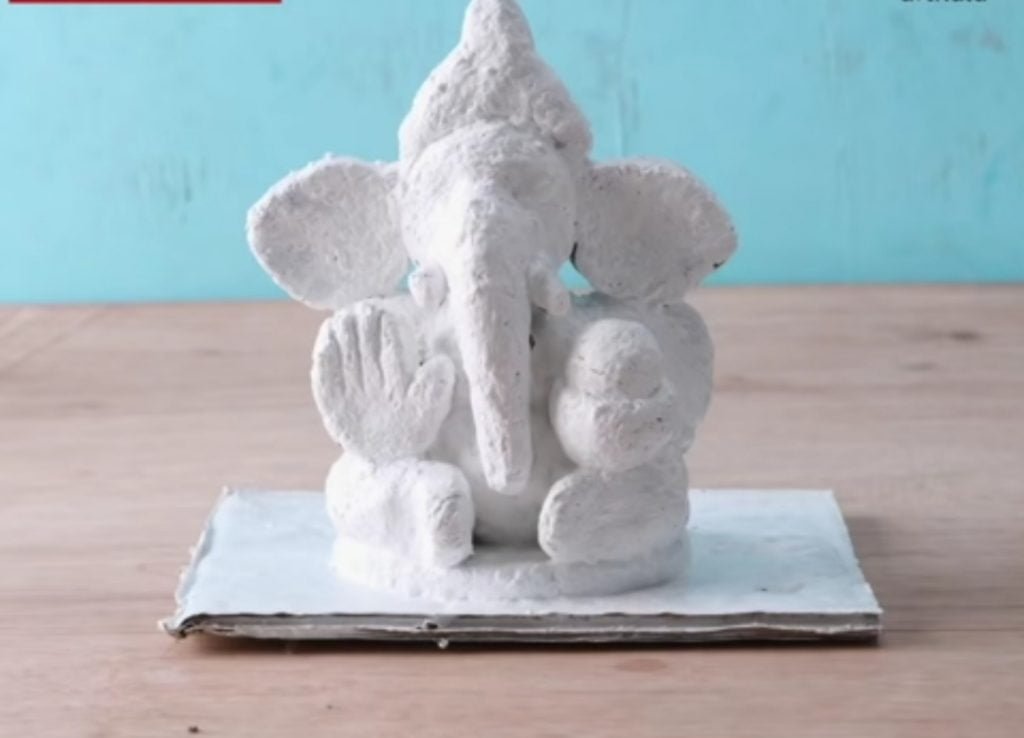 Cut your newspaper into thin strands, soak them in water, and wait for 2-3 hours. Now crumble the newspaper properly within the water. Strain the paper through a sieve to remove excess water. Add the paper into a bowl and then some maida/flour and glue to it. Mix it well and then take thick cardboard and assemble your Bappa idol.
3‌. FRESH PAPER:
Draw a beautiful shape of Ganesha on a sheet and paste it on a cardboard piece. Now for the base again, use thick cardboard and cover it with a colourful sheet. Paste the idol picture on the base vertically, and it's ready.
4. SHADU CLAY/GANGA CLAY:
Prepare a base with shade/Ganga clay (available in the market or take normal soil) using water and finish the idol-making with wet fingers. This clay is easy for aquatic animals in sea and river to accept Lord Ganesha as it will dissolve in it.
5‌. WHEAT FLOUR+RICE FLOUR: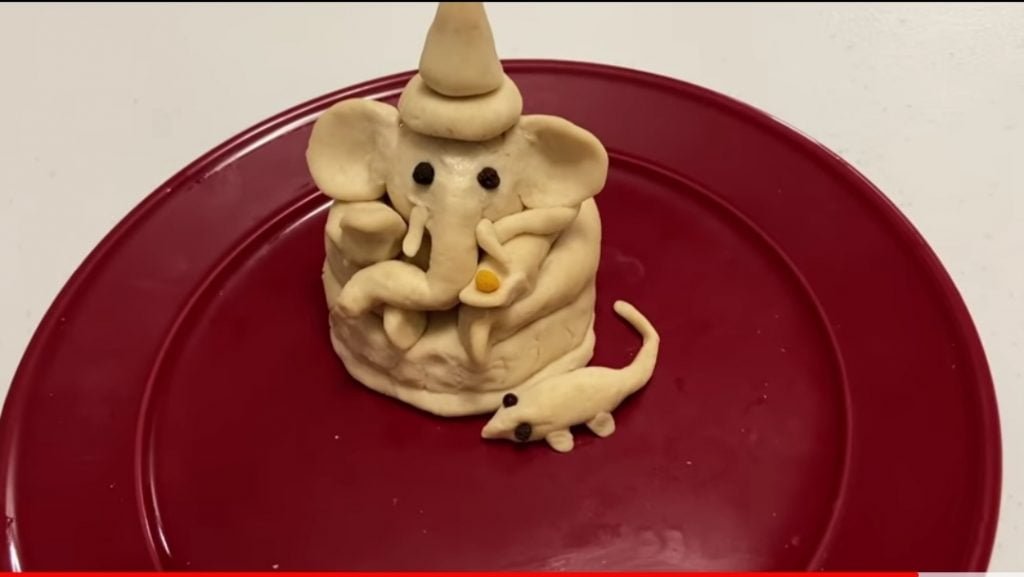 Take equal amounts of both the flour. Mix it well. Add some ghee to it and then water to make a dough. Make small balls with it, and then add your artistry. FACT: People prefer to put the Ganesha trunk on is left side for Nimajjanam and on the right for home puja purposes. You can use black pepper to give them a real look for eyes. Making a small mouse beside it is totally up to you.
6‌. Vegetables: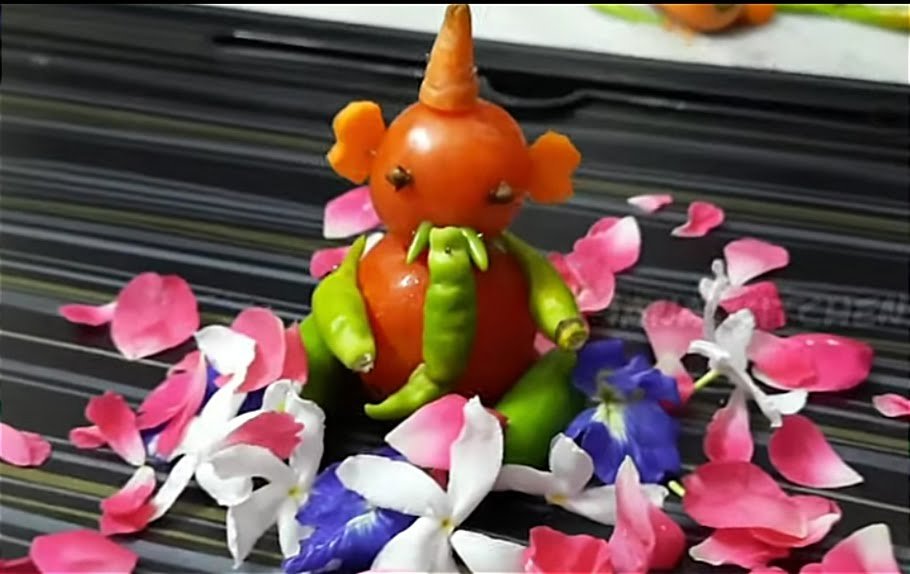 Take two tomatoes(one big other small) and assemble them upon each other with a stick or clove. Your face and stomach are ready. Then use two small fat green chillies to make the legs and hands. Use can thin green chilli for the trunk. Cut the carrot bottom part to make the crown. You can cut ears shape from it too. Furthermore, use black pepper or clove for the eyes to give it a final look. Zero-budget Bappa is ready.
There are no specifications to use the above vegetables only. One can use any veggies according to availability, access and convenience. The above was one example depiction to clarify the concept.
Here is an important warning: Use natural dyes as colours for best output or eco-friendly paints available in the market.
Headline: On the occasion of Ganeshotsav, this time, Mumbai-Police imposed section 144 in Mumbai for nine days due to Covid-19. Not more than five people can gather in public places for the next nine days. According to the police order, no processions will be allowed. Therefore, beware of gatherings.
I hope the above information was useful and gave you insights into making this and the upcoming year eco-friendly with Bappa. Suppose you want to ask any queries or suggestions related to the above content. Feel free to contact us, join us on Instagram. https://www.instagram.com/anything_at_one/
You can check out our more blogs Click here.
Thank you