Hello all, I hope you all are good so as you all know soo many chemicals products are all around so in today world every parent wants to give their child the best. In this blog we will provide all details about BEST NATURAL AND SAFE PRODUCTS FOR BABY CARE AND WHY?
Children are a gift from god. People were also bringing babies to their lords for him to place his hands on them. With these pure words, Hello to my viewers, welcome to my set blogs. And special welcome for the new parents and also the mother who conceives his baby in her womb.
As I've written few words regarding children/babies, you've probably known what im going to talk about in this blog im sharing with you people some natural products for baby care and why you should prefer these brands for your infants.
To continue with this blog for valid information relates to brands/products and their reviews.
Why should we choose Natural products for babies?
Until the moment you got the news of pregnancy, you may not have given many thoughts to the baby care range. You only think about your pregnancy, but when you literary realise that yes, I have a developing baby in my body, in my womb.
 On that same note, you're thinking only good for your baby. Everything should be perfect for my baby, and in this, the very important question you asked for your baby is their baby care products.
And all of them near you might be suggested to use only Natural product for babies growth, whether it was regarding skincare or feeding care. 
 Choosing the right product for a baby is far difficult than you think off. Parents might be confused between they should use a natural product or any chemically done products. Products made of chemicals claim that it is very worth use for newbies, but it doesn't seem like.
Talking about why natural products? Then there are so many things to answer regarding why we should prefer Natural products for infants.  So there are some points why natural products:-
First of all Natural product doesn't use harsh chemicals. They prefer naturally made things.
Natural products are not harmful as chemicals. They have gentle effects on babies.
They generally don't show side effects.
Lastly, these are for all skin types as a baby has very soft and sensitive skin, so using the right product is way necessary as chemical products use ingredients – including parabens, sulfates, and synthetic fragrance which have negative health effects on baby care routine. So this was little information, why you should use Natural products. Further I'm sharing some brand names which use natural ingredients for their products.
How to choose the best natural baby care products?
To know how to choose the best natural baby products. You have to create a list of the best natural baby products; we should carefully analyse the product's core ingredients, from diapering and bathing to feeding. You have to sure about your products that they are nontoxic, naturally derives and free from harmful chemicals.
Checking the reviews and ratings of the products also helps you to think before buying the product. Peoples reviews matters for knowing the worth of products. Consulting a podiatrist for baby products also leads to good information for buying products.
Some Best Natural and safe baby care products.
Skincare and diapering range:
The mom's co. 
This brand is nourishing babies for a very long time. This brand is based on natural and organic ingredients. The mom's co. Products have varieties in their skincare range for babies. Whether it is about skincare from pregnancy or during pregnancy, they have a huge range of products for your babies too. They have covered it all. 
So we are here for baby products, so this brand serves so many ranges such as baby cream, baby powder, body lotions, hair oils and many more.
You will find the desired baby products and pregnancy care products also.
From the breastfeeding or tear-free bathing essentials, they have all of them with organic treatment. A newborn's delicate skin requires the best gentle products and ingredients.
You can check their diapering range. Also, they have dry wipers, wet wipers with natural ingredients. So this about The mom's co. Products you can check their products on their site and other shopping applications like Amazon, Flipkart etc.
Mamaearth products: 
Another very best product for baby care rage is mama earth. If you are looking for a safe and natural baby product, then mama earth has it all. They serve from morning to night baby care range such as body lotion for morning and the night.
They have baby cream, diapering essentials, wipers, baby powders etc. Their products are also free from harmful chemicals like parabens, sulphates. They only use an organic method or organic ingredients to make their products.
You can check their entire baby product store on their official website, mama earth. In, you can also check the reviews there for more surety. You can purchase their products from Amazon, Flipkart, myntra and other sites also.
Johnson's baby.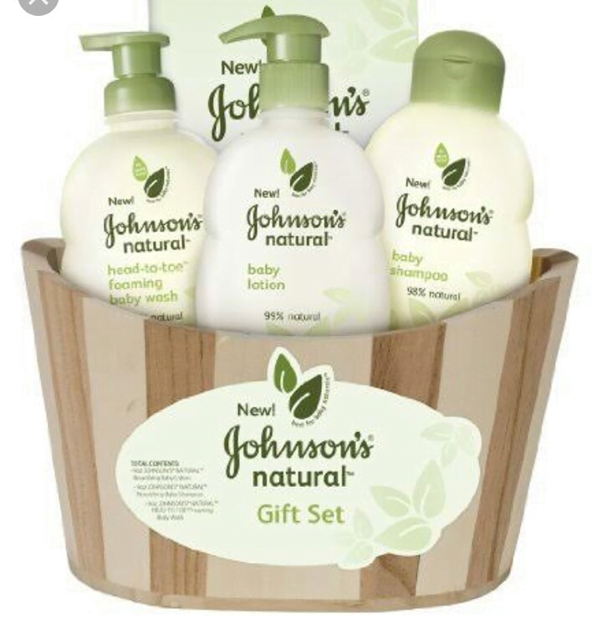 Johnson baby product is the most familiar and used brand globally. You can surely hear about this product. It seems like the best baby care range. They are serving love and trust for a long time in their products. They have tons of variety in their storehouse.
From bath care to diaperings such as natural baby soaps, tear-free shampoos, powders, body lotions, baby cream and many more. They also use natural ingredients in the baby care range, which is very important to notice. If you want all complete set for pampering your baby, you can surely visit their page or from sites to buy their baby products.
Puracy 
Puracy another good baby range care product, the most significant and essential features of this product are that they use natural ingredients and plants. It was entirely free from toxic chemicals and material that can harm your baby.
Maybe you've heard this brand the first time ill recently came across this brand, and I can sure you this goes very well with your babies skin and bathing care. This product is produced in the USA.
Their products are free from heaviness and stickiness. They have very light baby cream, which nourishes the babies skin. You can buy their product from their official sites.
Their main products were purely organic baby body lotion, baby cream, powder.
Mom & world.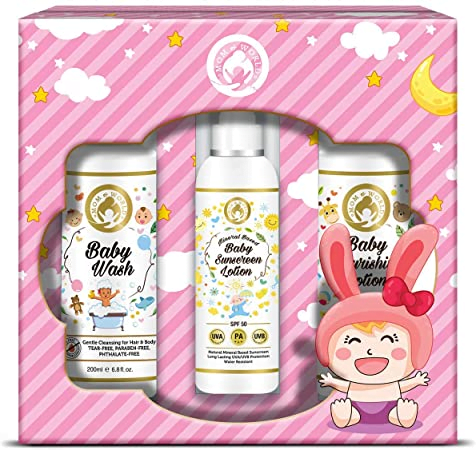 Mom & world this brand also have huge organic and natural baby products. They give you surety about their products, as they use plant supplements for their product.
Their products have cruelty free and also have authentication and positive reviews throughout the world. Mom & world body lotions are quite easy to use it spreads very well. Their body also has some herbal ingredients, tear-free baby shampoo etc.
Parents should buy their products because the infant has the most sensitive skin and some very sensitive area like eyes. They have tear-free shampoos that can not harm your babies eye.
Check their all products and read the review so that you have the surety about these products.
Their shampoo will give your baby the perfect shiniest hair. The oil will give you the satisfaction that your baby is enjoying their massaging. Their baby cream has a natural scent, no chemical fragrance.
Okay! So this was all about my blog I've mentioned some popular and most used products/brand for your babies nourishment and soothing therapy. You can try these brands for your little one. Babies are special, and I think they need special treatments in their growth period. So go through these brands for special and therapeutic love for your baby. 
Hope you all like it. If you want to ask any queries or suggestion related to above content. Feel free to contact us, join us on instagram https://www.instagram.com/anything_at_one/
you can check our more blog CLICK HERE
Thank you!