Hey everyone! I hope all of you are doing good in this pandemic. One of the oldest civilizations in the world, India is a mosaic of multicultural experiences. With a rich heritage and myriad attractions, the country is among the most popular tourist destinations in the world. In this blog we will tell you BEST 10 UNEXPLORED PLACES IN INDIA TO VISIT
So here is a list of a few of the hidden gems of India. I hope you will definitely enjoy reading it. After that one day you will visit them as well.
Ziro, Arunachal Pradesh Unexplored Places In India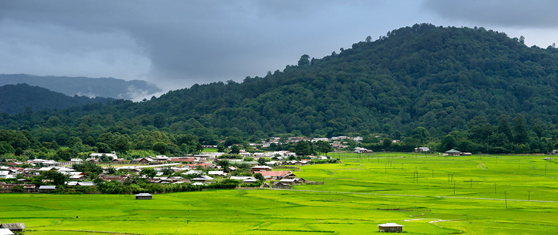 Ziro is a town and the district headquarters of the Lower Subansiri district in the Indian state of Arunachal Pradesh. If you want to escape city life and experience peace, then Ziro will be the right choice. The weather here is very pleasant and welcoming throughout the year. It is also home to unique tribal groups like ApaTani tribes.
It is also famous for its surrounding pine-clad gentle hills and its rice fields. Talley Valley Wildlife Sanctuary, Dolo Mando, Tarin Fish Farm are also some of its major attractions. The best time to visit Ziro is the month of May.
Gurez Valley Unexplored Places In India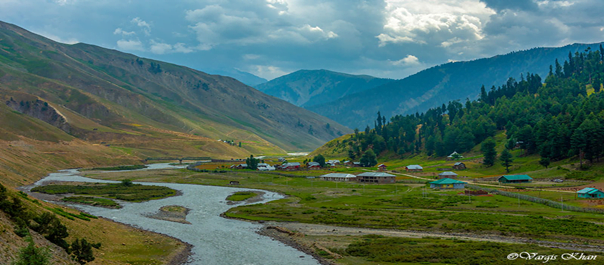 Gurez (Guráai in the local Shina language) is a valley located in the high Himalayas, about 86 kilometers from Bandipore and 123 kilometers from Srinagar in northern Kashmir and southern Gilgit-Baltistan. Surreal landscapes, cool air, breathtaking backdrops, and the sound of the gushing river are commonplace in Gurez Valley.
It has diverse fauna and wildlife, including the Himalayan brown bear and the snow leopard. The Kishanganga River flows through the valley. The best time to visit this place is from May to September. You will experience the best weather in Gurez in these months.
Phugtal Gompa, Jammu & Kashmir Unexplored Places In India
The remotest monastery in Asia, Phugtal Gompa, is a unique attraction set in the mountain cave in Zanskar. As you climb up the tall mountains, you will also see the spectacular views of the Tsarap River. No road leads to this house of peace. After that you need to trek for a day or two to reach this unseen place in India.
The Phugtal Gompa owes its legacy to powerful and renowned scholars and teachers who resided in the cave, around which the monastery has been built, and also has for long been a place for retreat, meditation, learning, and teaching.
This is reflected in its name Phugtal, which is derived from Phukhtal, made up of Phuk meaning' cave', and Tal or Thal meaning 'at leisure' in the endangered Zangskari dialect of the Tibetan languages.
Drang Dung Glacier, Nun-Kun Kasif are some of its major attractions. The best time to visit Phugtal is from June to September.
Shoja, Himachal Pradesh Unexplored Places In India
This little hamlet, located in Seraj Valley, links the Shimla and Kullu districts. With sloping mountains covered in verdure, conifers, and deodars stretching for miles around and also an incredible view of the snow-covered peaks, this is a breathtaking spot.
Waterfall Point, Jalori Pass, Serolsar Lake, Tirthan Valley, and Raghupur Fort are major attractions. The best time to visit Shoja is from March to June and from September to November also.
Jawai, Rajasthan Unexplored Places In India
Jawai, a small village named after the river of the same name, has now become an attraction for tourists. The area is known as Jawai Dam because it is located near the dam, and it comes under Sumerpur Tehsil of the Pali district in Rajasthan.
Maharaja Umaid Singh of Jodhpur built the famous dam, and the village covers an area of 500 square kilometers. Being located at the embankment, Jawai gives you an amazing view of the river.
Rameshwar Mahadev Temple, Abhinav Mahavir Dham, Kumbhalgarh are some of the major tourist attractions of Jawai. However the best time to visit Jawai is from early September to mid-May.
Parole and Bhogwe, Maharashtra Unexplored Places In India
Parole offers a farm stay experience, along with a taste of authentic local cuisine. So activities like cow milking, fishing, and plantation walking will keep you engaged. However the stunning sunsets and sunrises will take your breath away.
Bhogwe, on the other hand, boasts of architectural wonders and a mystical charm. The village has rustic temples and old cottages, where you can have a laid-back vacation while munching cashews, boat-riding, or just lazing around on the coast.
Nivti Beach, Devbagh Beach, Golden Rock are also some of its famous beaches. However the best time to visit these places is from October to November
Mainpat, Chhattisgarh Unexplored Places In India
Mainpat is a hill station and small village in the Surguja district in the northern part of Chhattisgarh, India. It lies about 55 kilometers by road from Ambikapur. This hill station is 50 km south of the divisional headquarter of Ambikapur, 160 kilometers northeast of Korba, and 360 kilometers northeast of state capital Raipur. This hill station is famous for the Ulta Pani or Bisar Paani, which defies gravity and flows upward.
So if you are a cholesterol or high blood pressure patient, visit the tau farms, commonly known as buckwheat. It is also said to possess healing properties. Parpatiya Sunset Point, Mercury Falls attracts a lot of tourists. The best time to visit Mainpat is from October to March.
Kanatal, Uttarakhand

Close to the more popular Mussoorie, Kanatal offers a chance to stay close to nature and off the grid. The quaint hill station is surrounded by apple orchards and also has several home-stays that offer organic food and a glimpse of rural life.
Walk along narrow serpentine roads amidst fragrant pine, deodar, and rhododendron forests, as you bond with nature. Kanatal has special terrace stays, perfect for couples. The best time to visit Kanatal is from April to June.
Damro, Arunachal Pradesh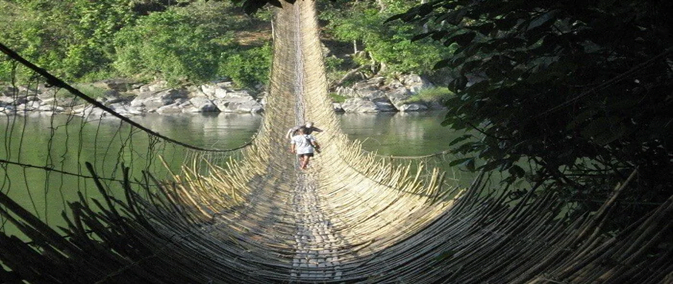 Situated in the Mariyang Block of Upper Siang In Arunachal Pradesh is the charming village of Damro Gidum. It is one of the largest among 21 villages of the Mariyang Block in this district. Despite having a small population of just under 500 living in 78 houses, it stands out for the laid-back life of the locals, which you can experience during your stay here. It is a rural sort of a getaway for exhausted city dwellers.
The sights of harvested crops, not-so-wild bison, vast expanse of meadows and grasslands are quite welcoming. The best time to visit Damro is from October to April.
Mawlynnong Meghalaya
The village honored as 'The Cleanest Village in Asia' by international bodies is quite unknown. The picturesque village of Mawlynnong is the epitome of harmony and cleanliness, which makes it one of the worthy unexplored places in India.
Well-maintained roads, polished streets, spotless houses, manicured front yards, and cobbled sidewalks give an impression of high-end cities. Their organized pits for organic and inorganic wastes, maintained public utilities, and scattered bamboo dustbins can put even the best urban cities to shame. The best time to visit this place is from March to June.
For more such blogs, contact or follow us on Instagram https://www.instagram.com/anything_at_one/.
Keep reading our blogs and shower some love. You can also even suggest to us on our page the topics for the new content and your queries too. Do check out more blogs, and see you soon in the next blog. Till then, stay tuned for more such stuff.
you can check our more blog CLICK HERE
Thank you for reading