HELLOOOO!!!! This is Tuheena Prasad, welcoming you to our new Blog. I am 16 right now, a student and a Makeup blogger. I have always been into Makeup and when I got a website through blogs to showcase it so I said, why not. Here I am today to spread my knowledge about Makeup, especially Beginner's Makeup with you all. So let's now talk about it.
TYPES OF MAKEUP LOOKS;
When we talk of makeup, people usually think it's always the same thing. They are unaware of the fact that there
are different types of makeup and some of them are mentioned below.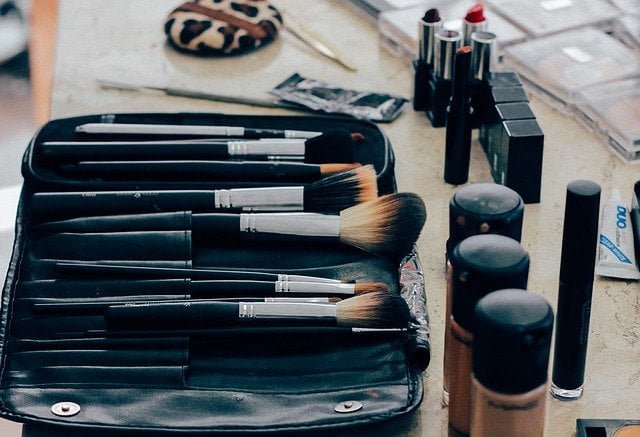 MATTE MAKEUP : When we Talk about MATTE MAKEUP, It is wearable at all time of the day. Its light , allows your skin to breathe and looks amazing.
SMOKEY MAKEUP : After that coming to SMOKEY MAKEUP is mostly about eye makeup, and it has an extremely sensuous appeal.
SHIMMER MAKEUP : After that let's talk about SHIMMER MAKEUP has a feature of transforming one's simple Makeup. Makeup into a stunning makeup look. shine and make you stand out.
BEGINNER'S MAKEUP : When we talk about BEGINNER'S MAKEUP which is Natural Makeup. We will discuss this type in detail since we all are BEGINNERS.
These are just few types that I have mentioned but there are more kinds than discussed here.
Let me just brief you all a little with the above mentioned Makeup kind.
BEGINNER'S MAKEUP
Beginner's Makeup. When we all start anything, we start it from level 0, and the same happens when we talk of Makeup. Makeup also starts from level 0 and in Makeup when we say level 0, we mean Beginner's Makeup. It is the ABC of Makeup, and I loved this type of Makeup. Not everyone(including me) likes dramatic, bold and loud Makeup, especially for daytime and occasions.
I like my Makeup to be as natural as possible. It has the benefit of making you look flawless while not distracting your natural features. To do such Makeup, one must have the proper knowledge of Beginner's Makeup.
Today, let me share "my knowledge" about Beginner's Makeup with you all. However in my opinion, the Key for Perfect Makeup is Blending. If you know how to blend your Makeup then BOOM!!!!
You will be Successful at it super soon. After blending, we come to the next important thing about beginner's Makeup. PRODUCTS. Let us use the minimum products as possible. With less Makeup, we should try to create a beautiful, simple, natural look. Talking of the Products, let me tell you what the Different available Makeup Products and the products that a Beginner must have are.
MAKEUP PROUCTS
The different products of makeup are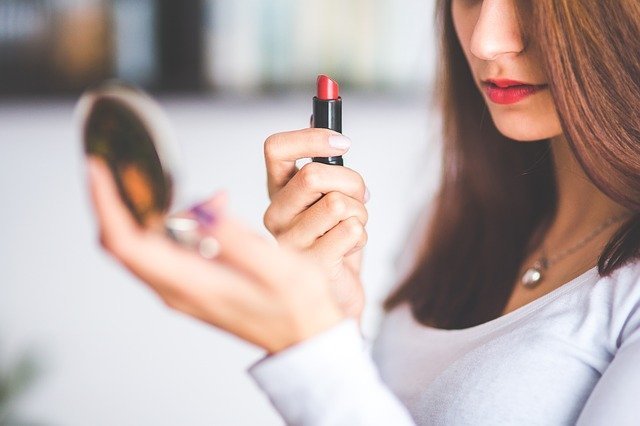 Primer
Foundation
Concealer
Cream contour
Bronzer
Loose powder
Blush
Eyebrow pencil/gel
Eyeshadow
Eyeliner
Mascara
Kajal
Fake lashes
Lipliner
Lipstick
Makeup fixer
Highlighter
Color corrector
And so many more are there. But not all the mentioned products are required for a beginner. There are a few products that are essential for a beginner, and they are mentioned below.
Primer
Foundation
Concealer
Blush
Eyeshadow
Mascara
Bronzer
Eyebrow pencil
Lipstick
Makeup fixer
Highlighter
Highlighter This all might again seem a lot, but we as beginners have a choice of not using one of them or adjust with the available products itself. After telling you so much about the products, let me tell you how to do a Beginner's Makeup. I will tell you about How I create My Go to Look, which comes under Beginner's Makeup since it is super easy to create and looks stunning.
HOW TO DO BEGINNER'S MAKEUP?
We start our MakeupMakeup by first using any moisturizer because hydrating your skin is essential.
After that, we move on to the primer that helps us prep our skin before using harsh products like foundation and concealer.
After we have prepped our skin, we move on to the concealer ( basically, it depends on one's choice whether he/she wants to use the foundation first or concealer.
I prefer concealer first, so I have mentioned that.) We apply the concealer under our eyes[ where we have dark circles] near our mouth and nose on the black area. It helps to reduce the darkness.
Next, we use the foundation. We put this on our whole face but not in a large quantity. One more thing we have to take care of is that the concealer should be two shades lighter than our natural skin tone, and our foundation should be 1shade lighter than our natural skin tone.
After applying the foundation, we blend it very well. We ALWAYS DAB the blender we DO NOT DRAG it. Moving on to the next product, which is blush. So, what I do is I use a light pink blush which I use as a blush as well as my eyeshadow[ 2 in1].
We put the blush on the apples of the cheek and the eyeshadow on the eyelids. I also skip the use of bronzer. It is completely your choice.
Next, we need to use the mascara on the lashes. We next should do the brows, then use the makeup fixer. After that apply the lipstick and the highlighter on the high points of the cheek and the bridge of your nose and WALLAHHH You are done with the look. It's an amazing look, and everyone must try.
Hope the above information are useful. If you want to ask any queries or suggestion related to above content. Feel free to contact us, join us on instagram https://www.instagram.com/anything_at_one/
you can check our more blog CLICK HERE
Thankyou