Hello and welcome to all my viewers. I hope you all are doing well too. So today's blog is all about your care and especially for your skin. In this blog we will tell you about 5 BEST ESSENTIAL OIL FOR GLOWING SKIN. As you all know nowadays, taking care of the skin is a challenging task. We are busy doing work throughout the day.
Exhausted by pollution and also stress. And hence it will turn into skin problems such as rashes, tans, acne, and dry skin. So in this blog, I will share the five best essential oils that deal with all your skin problems.
Is your skin irritating you? Then you are on the right page. In this, you are going to know the benefits of essential oil. To continue reading, for a one-stop solution, to get rid of your irritated skin.
Benefits of essential oils for glowing skin
Talking about the benefits of essential oil, so many will make you interested in adding essential oil into your daily routine.
Essential oils are purely plant-based as their ingredient are extracted from flowers, seeds, leaves. Essential oils have such exciting and best ingredients that's why it's suitable for all skin types. Suppose you are dealing with dry skin. Then essential oil is the only thing that can turn your dry skin into a soft and shiny coat.
So, now I will mention the five best essential oil.
Sandalwood essential oil for glowing skin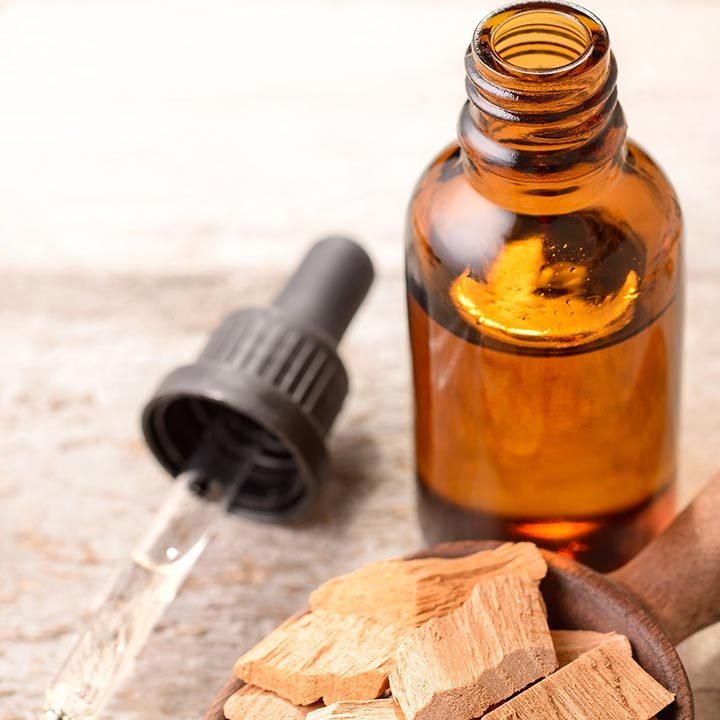 You've all heard about sandalwood. It's an ancient beauty ingredient. Sandalwood is used in many cosmetic brands. Every single person is using sandalwood. Sandalwood has unique properties which suit every skin issue. May you think that is sandalwood essential oil is good for skin? So the answer is yes. Essential oil is that which should be pure and toxic-free. Sandalwood essential oil is the best if you are suffering from,
~ Rashes
~ Acnes
~Small bumps and
~ if you have any spots.
These are some common skin problems, and for this, sandalwood essential oil is the thing you need.
Sandalwood contains compounds for reducing inflammation while promoting moisture in the skin. Sandalwood is also best for dry skin. You can go for your favorite essential oil brand. You must try sandalwood for your dry skin and other problems.
Tea tree essential oil for glowing skin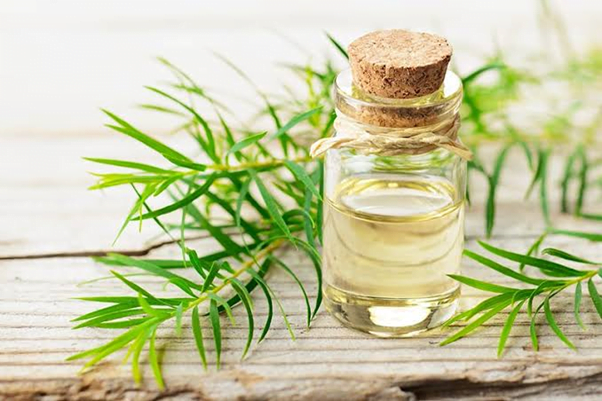 Tea tree essential oil is best if you are suffering from acne or have acne-prone skin. It not just makes your skin free from acne but also gives a glow to your skin.
It is derived from the mostly melaleuca tree, which ais used in ayurvedic treatment. You know the benefits of Ayurved. It has the potential to treat all your skin problems permanently.
Tea tree oil is one of the most notable antiseptics in alternative medicine. It helps in both fighting bacteria and inflammation.
The main reason for acne breakouts is pollution, bacteria, and oily skin. Tea tree oil is the thing that fights these problems. You must try tea tree oil for acne-free or glowing skin.
Neroli essential oil for glowing skin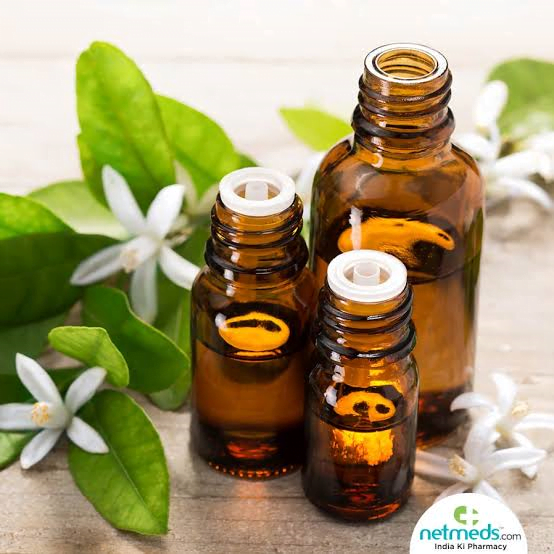 Oily skin is widespread nowadays. Every single person is suffering from oily skin. Firstly I'll tell you how oily skin forms? So we have a sebaceous gland that produces sebum. Sebum is an oily waxing substance. This sebum increases by pollution, large open pores, and primarily oily skin.
Neroli oil is best for oily skin as it contains Citral, which controls the balance of sebum.
Neroli is another essential oil with lots of benefits for your skin. It makes your skin glowing, oil-free, and also helps in reducing open pores.
Several studies indicate that Neroli oil has antimicrobial, antifungal, and antioxidant properties.
You may hear about this oil for the first time, but you should try Neroli oil for once.
Neroli oil also helps I anxiety and stress. Inhalation aromatherapy using neroli oil gives you immediate relaxation. So give it a try.
Rosemary essential oil

for glowing skin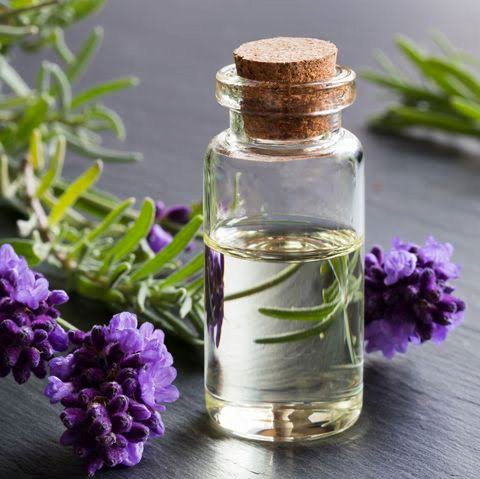 Rosemary oil can help in rashes, allergies. Its anti-inflammatory, stimulating, and analgesic properties can cure your skin issues. Rosemary has a fantastic ingredient like esters, which may help keep excess sebum.
Some studies and researchers have noted it can help with both greasy hair and dandruff. Regular use of rosemary oil on your skin gives you an instant glow and also hydration.
So add Rosemary oil to your daily routine for healthy and glowing skin.
Lavender essential oil
for glowing skin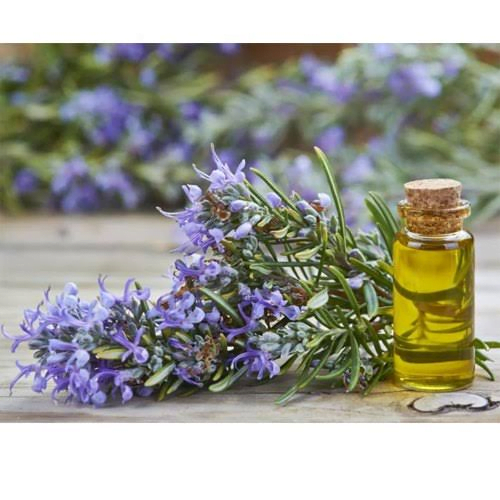 You may have heard about lavender oil for skin treatment. This oil has all the benefits that you want for your skin. Lavender oil is beneficial for breakouts, rough skin. Its application is effortless. Use 2-3 drops of oil of any brand on your face and just massage. It regulates your blood flow which may lead to skin glow and further breakouts.
This multipurpose oil may also help balance out moisture levels. It's an anti-inflammatory that can reduce redness.
Lavender oil is also a natural hydrator that can repair dry skin.
So, if you want hydrated and glowing skin, then go for lavender oil. It suits all skin types.
Okay! So these are some points about the five best essential oil for glowing skin and problematic skin.
You should try these essential oils of your favorite brands. Use these oils according to your skin type and problem. If you want the best brands for essential oil, you can comment. I will try to make a blog on that too. I hope this information gives an edge to your perspective towards essential oils. Stay healthy and beautiful.
Hope the above information are useful. If you want to ask any queries or suggestion related to above content. Feel free to contact us, join us on instagram https://www.instagram.com/anything_at_one/
you can check our more blog CLICK HERE
Thankyou