Use natural breathable fabrics for summer fashion.
17 BEST SUMMER FASHION FOR ALL FASHION LOVERS. You know how sometimes you know things but don't realize that you do until someone mentions it aloud. That's just the case with fashion too, and that's why we always need tips from experts. But, often, while reading about stuff, we realize how we miss tiny details! As they say, the devil is in the details.
If you wished that it'd better have a list that states it all for you, we've got you covered. So, let's take a look at some Fashion Tips that will come in handy for every girl. Ready? Let's do this.
Summer fashion is all about comfortable clothing. Even casual outfits can be flaunted like a fashionista during this season. All you need is some essentials and a bit of fashion sense.
These must-have outfits can completely transform your look and can make you grab attention. If you wish to make a style statement this season, here is what you should have in your wardrobe.
When it comes to fabrics, choose lighter options like cotton, rayon, and linen. Synthetic fibers are not breathable, and you'll start having lots of problems once you step out wearing those synthetic clothes. So natural fabrics are always a better option for summers.
Light-colored clothes are better for summer fashion.
Not only will lighter colors keep you more relaxed, but they also have a better summer vibe. You could wear dark colors such as black, charcoal, violet, or dark blue, but it doesn't have that light, airy feel synonymous with summer. So add some light shade in your summer fashion collection.
Stay away from tight clothing.
Loose-fitting clothing is your best bet for staying cool in the summer. Go for cropped, wide-leg pants, loose shirts, oversize blouses, and dresses and skirts with room to breathe.
Ditch jeans, go for skirts.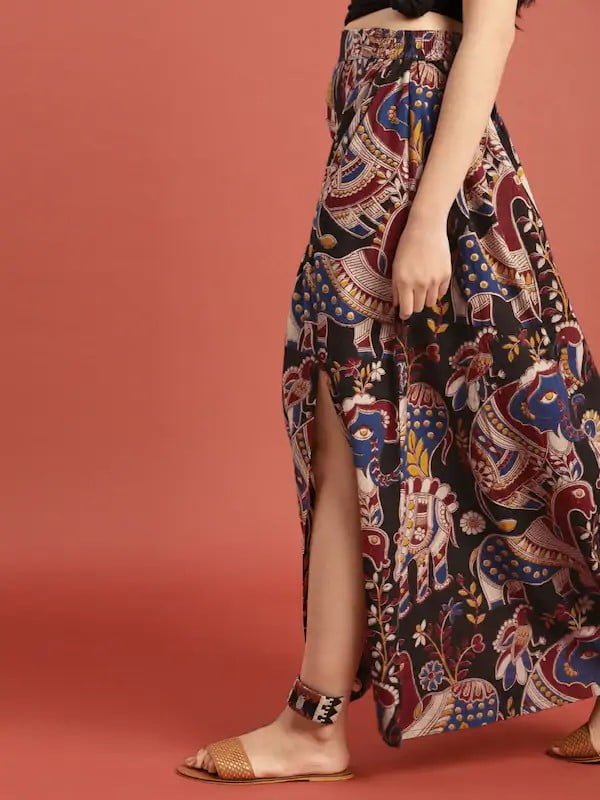 We generally prefer wearing jeans, but in summers it causes rashes and itching. So, avoid wearing jeans when it's too hot outside. Skirts would be a better option for this season, light and comfortable.
Chinos are cute
Women's chino shorts come in various colors, lengths and are not just reserved for boat trips or resort weekends. Chino's are a great alternative to denim shorts, and they are incredibly comfortable.
Striped shirts anywhere
A striped shirt is the perfect piece for summer fashion. Its nautical vibe and classic style make it easy to style in a variety of summer outfits. 
If you only own one striped shirt, opt for the classic boat neck, three-quarter sleeve shirt in white and dark blue. The stripes are not too thick and are horizontal, of course.
You can pair a striped shirt with practically anything: shorts, skirts, pants, denim, or otherwise.
Explore more prints
Prints make you bloom in the sun. It will always be a better option to go with printed clothes. Dresses with floral print, loose printed tops, or skirt prints will always make you look more pretty.
You can go for dresses with floral print, match it with sneakers and a hat for a casual one, and with heels and golden neck jewelry for a special one.
Natural makeup is more reliable for summer fashion.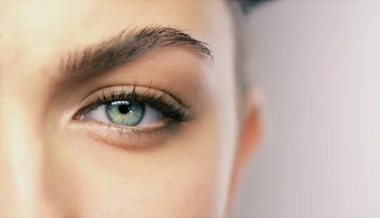 Nothing is worse than wearing a ton of makeup on a hot summer day. Light and natural makeup is the better way to go during the summer season.
Keep away the heavy black eyeliner, dark shadows, heavy foundation, and dark lipstick. Instead, wear pretty neutral eyeshadows, tinted moisturizers, and nude, pink, or rose stains and tinted balms.
Sunglasses are love for summer fashion
To finish off a stunning summer outfit, nothing can be better and stylish than sunglasses. You can either pick a sleek shade, a cat-eye design, or the one that matches your face shape.
A pair of classic aviators can make you look sassy and walk with pride.
Sunscreen is your savior. 
Never forget to apply sunscreen before you step out in the sun. Sun rays have a harsh effect on your skin. It tans your skin as well as causes various allergies. So, sunscreens are always advisable. You must add this in your summer fashion.
If you are going to invest in a handbag….go brown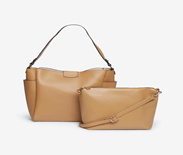 If you're only going to invest in one bag for summer, go with a neutral earth-tone brown. Look for a summer handbag that is not that structured and that you'll want to wear over many summers. Brown will go with whatever you wear.
White Sneakers can go anywhere.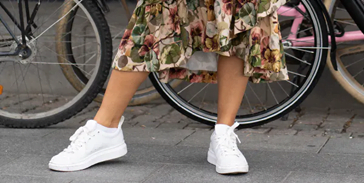 A pair of white sneakers are a summer staple. It can be paired up with almost any attire. White sneakers can give you the comfort of your own house. From a classic one to retro-styled sneakers, you can choose any based on your choice.
Wear leather sandals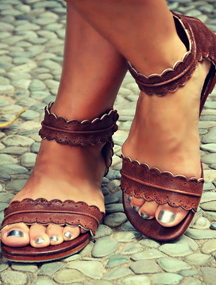 Flip-flops are great, but to dress up your look, opt for strappy sandals or espadrilles, which still let your toes breathe. Leather sandals come in comfortable options that will look more stylish than the standard foam flip-flops.
Lessen off your accessories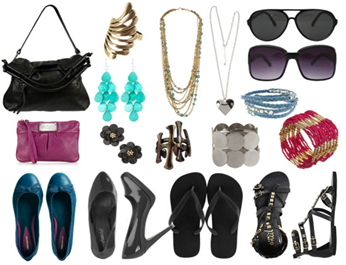 Summer is not the season for lots of jewelry or other accessories. If you carry more of those, you'll get irritated with them. They'll cause more sweat, itching, and rash. During summers, you need to keep your attire light and comfortable.
Hats are a good idea for summer fashion.
Everyone should own a hat! If you don't own one, it's probably because you haven't found the perfect one for you! They not only make a stylish summer statement, but they also protect your face from the harmful sun rays.
Wear jewelry in earth tone
Put away your large statement jewelry in dark or jewel tones. Summer fashion calls for jewelry in earth tones. Look for bracelets, necklaces, and earrings in blues, gold, turquoise, pink, brown, green, or even brightly patterned cotton bracelets.
Tie up your hair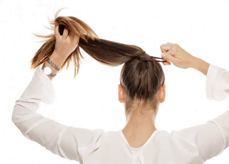 Avoid keeping your hair loose in summers, especially if you have long hair. It will destroy your look and the health of your hair, as sweating will make your hair fall more frequently. Try tying up your hair in a bun or ponytail or braids according to what you will wear. 
Hope the above information are useful. If you want to ask any queries or suggestion related to above content. Feel free to contact us, join us on instagram https://www.instagram.com/anything_at_one/
you can also check our more blog CLICK HERE
THANKYOU!